K2 Airways to Start its Flight Operations Soon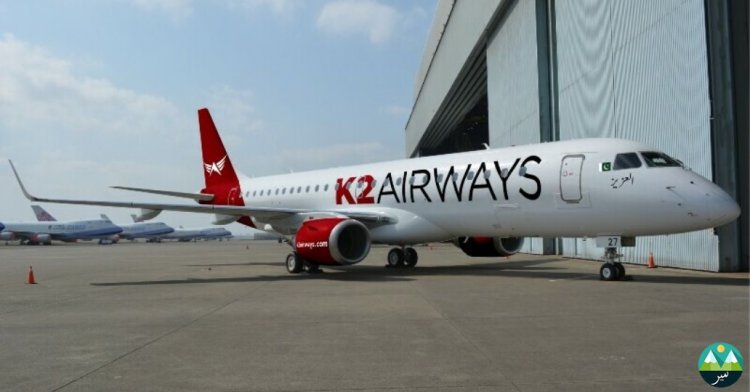 Pakistan's new airline, K2 Airways, will commence its flight operation this year. According to a press release issued by the company the launch is in the "final stages".
K2 Airways would be Pakistan's first private airline to introduce Embraer E-Jets" in commercial aviation, as stated by the press release.
The press release said, "The airline plans to serve specific domestic destinations with two Embraer E-190 aircraft this year. The aim is to link under-utilized and smaller airports of Pakistan with Karachi, Islamabad, and Lahore, to make travel convenient for Pakistani travelers.
"This will narrow the gap as the airline will offer flexibility to travelers in choosing the right airport within the catchment area. The airline can operate as a feeder carrier for the existing domestic airlines to complement their operations as well."
The press releases also stated that the airline has a "well-thought strategy" to improve and enhance the travel experience of passengers by offering them 2+2 row seats with comfortable leg space in the Embraer E-Jets cabin.
Senior Manager Commercial Sarah Khoso said that the Embraer E190 aircraft introduced by K2 Airways has the right capacity to serve the domestic market.
"We hope to see the Embraer E190 getting popular based on its spacious cabin and comfortable seat configuration with no middle seat," she added.
According to her statement, the airline is planning its launch in 2023 depending on the issuance of regulatory certifications and approvals.