Kashmiri Wazwan: A Multi-Course Feast of Kashmiri Cuisine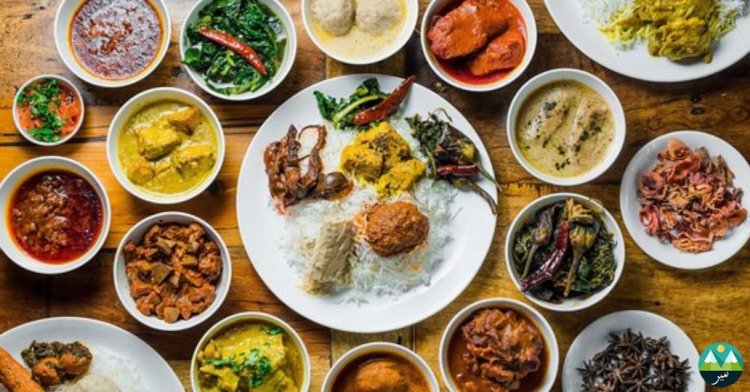 Kashmiri Wazwan is a traditional feast in Kashmiri cuisine that consists of around 36-50 dishes served in a particular sequence. It is a unique component of Kashmiri culture and a symbol of their heritage. It is usually served on special occasions like weddings, festivals, and religious ceremonies. Kashmiri Wazwan is popular because of its mouth-watering flavor and savory characteristics.
The preparation of Wazwan is a time-consuming process and requires skill and patience. The dishes are usually served on a large copper platter called a "traem", and it is customary for guests to eat with their hands while seated on the floor.
In the Kashmiri Language, 'waza' means cook, and 'wan' means shop. Wazwan is actually associated with Kashmiri Muslims, in which four people eat together from traem, and the cooks charge money per traem.
Some dishes from Kashmiri Wazwan:
Here are some of the popular dishes that are typically served in a Kashmiri Wazwan:
Rogan Josh:
It is a slow-cooked lamb or mutton dish in a rich and aromatic red sauce made from Kashmiri red chilies, garlic, ginger, onions, yogurt, and aromatic spices.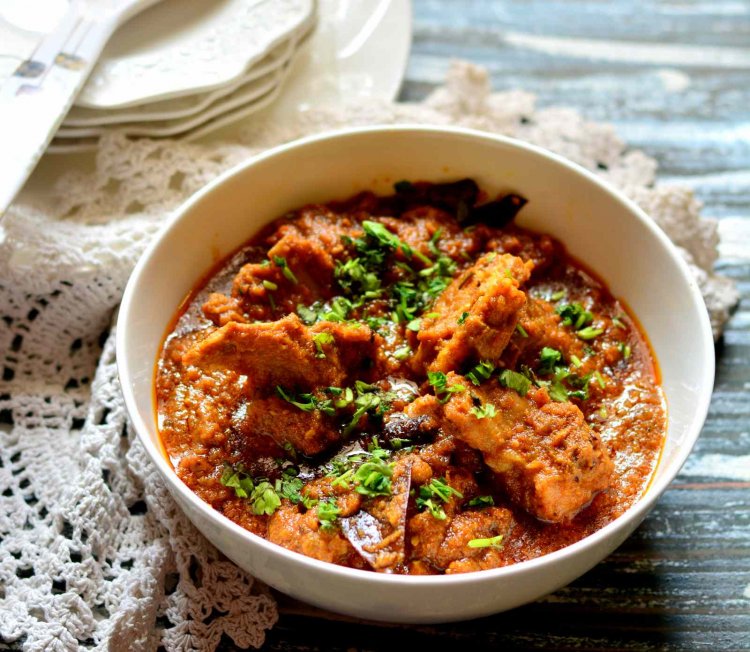 Rogan Josh
Rista:
A saffron-flavored dish of meatballs made from minced lamb, cooked in a tomato-based gravy. It is popularly served in Kashmiri Wazwan.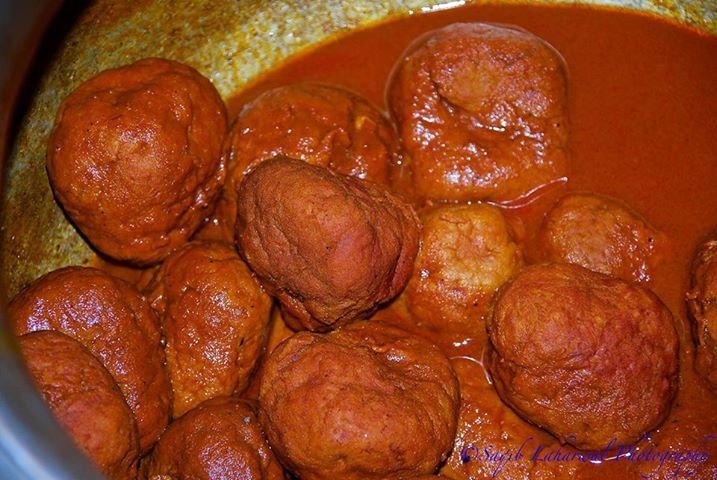 Rista
Tabak Maaz:
It is made of the rib portion of sheep. The ribs are steam-cooked in turmeric yogurt sauce. These are one of the starter dishes of Wazwan.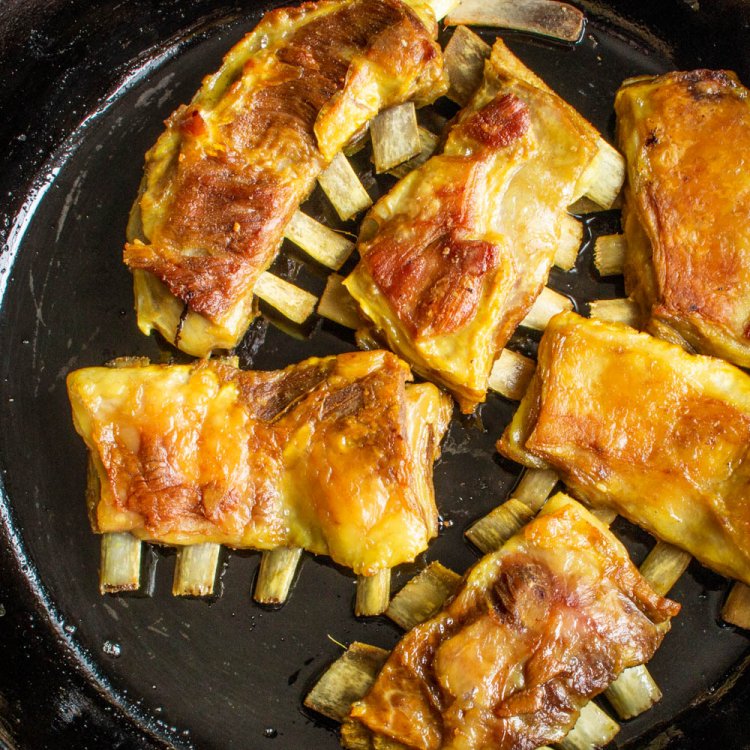 Tabak Maaz
Daniwal Korma:
A lamb or goat dish cooked with coriander and fennel seeds in a creamy yogurt gravy. The dish gets its name from the use of daniwal, which refers to the coriander seeds that are ground and added to the curry to give it a unique flavor.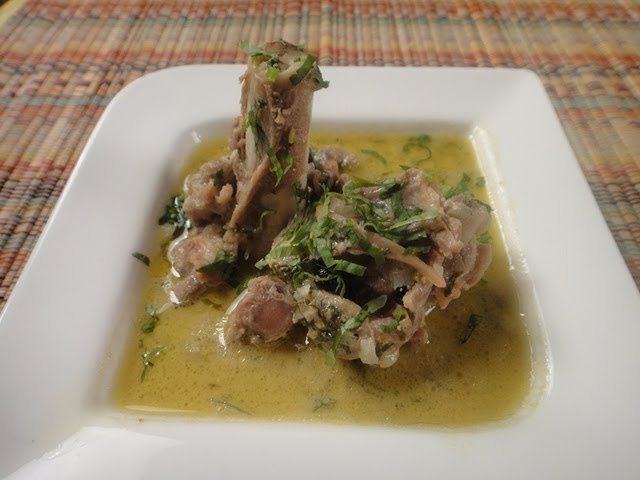 Daniwal Korma
Aab Gosht:
Aab Gosht means "meat in water" or "meat broth". It is a flavorful lamb or mutton-based soup in which meat is cooked in a milk gravy with black pepper powder.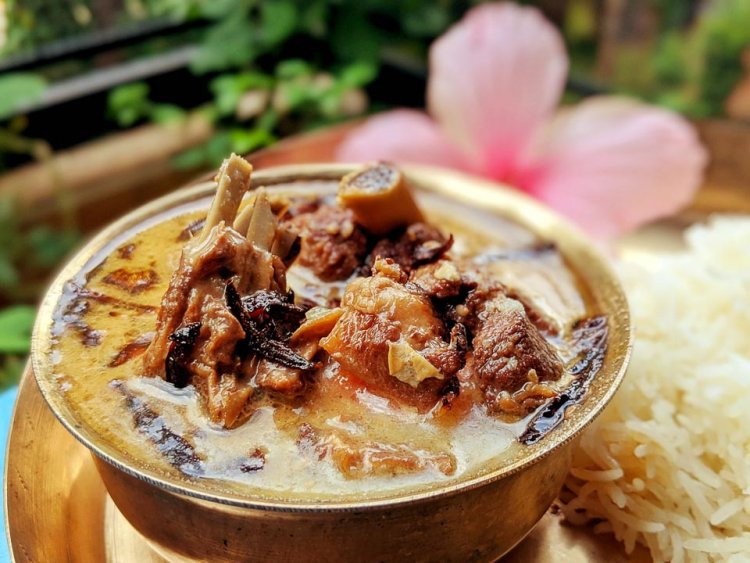 Aab Gosht
Nadru Yakhni:
Nadru Yakhni is made with lotus stems in a yogurt-based sauce. It is usually served with steamed rice.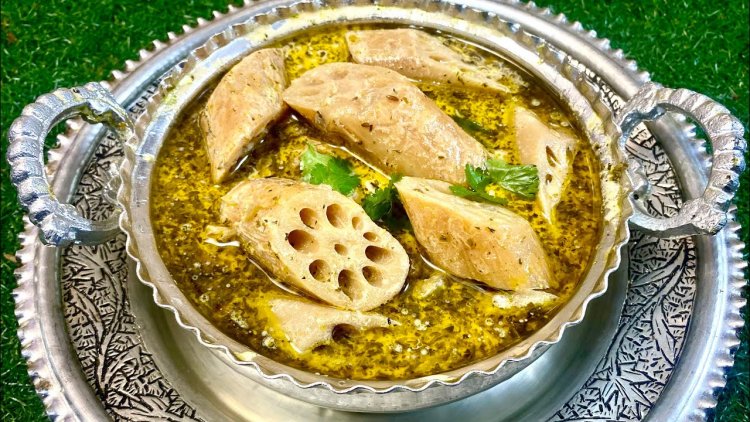 Nadru Yakhni
Kashmiri Pulao:
A fragrant and flavorful basmati rice dish made with saffron, dried fruits, nuts, meat, and local spices.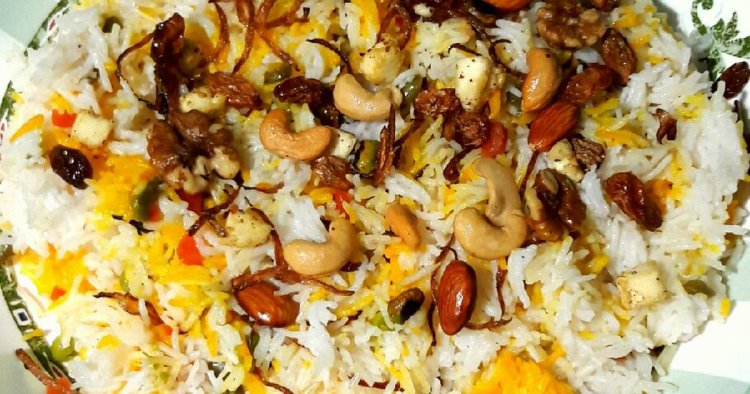 Kashmiri Pulao
Gushtaba:
It is also known as the King of Wazwan. Gushtaba is a meatball curry made with ground lamb or goat meat. The dish is known for its rich, creamy and tangy gravy, which is made with yogurt and a blend of spices. It is the last dish served at Wazwan.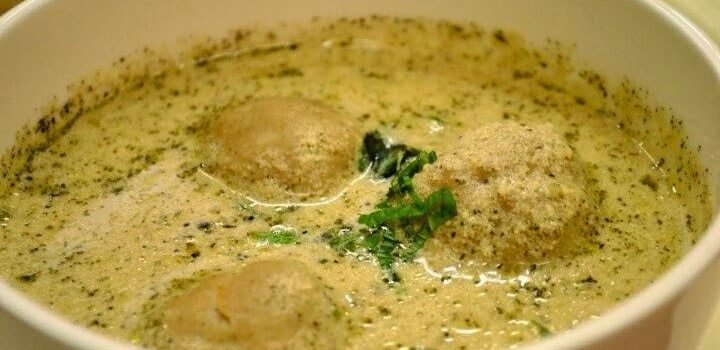 Gushtaba
The Wazwan is a significant aspect of Kashmiri culture and hospitality, and it is considered a mark of respect and honor to be invited to this feast.