A Bus Service Launched Between AJK and Gilgit Baltistan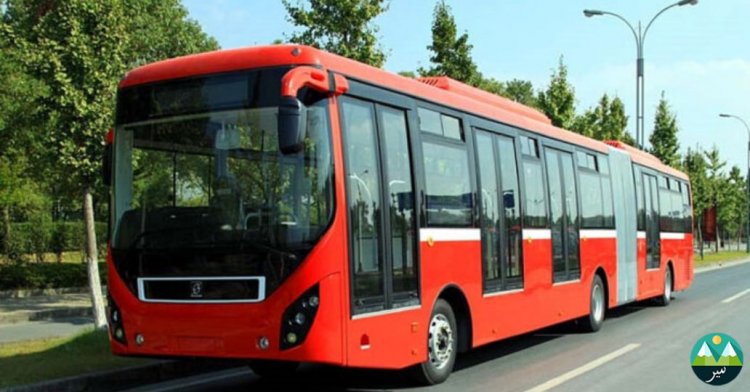 A direct bus service was launched between Azad Jammu & Kashmir (AJK) and Gilgit-Baltistan (GB) on Pakistan Day to bridge the gaps between the two regions.
The inauguration ceremony took place at the New Prime Minister House in the state capital city of Muzaffarabad, where AJK Prime Minister Sardar Tanveer Ilyas Khan and GB Chief Minister Barrister Khalid Khurshid inaugurated the Gilgit-Muzaffarabad Bus Service.
The joint efforts of the AJK and GB governments made this service possible, and it is expected to restore historical relations and promote harmony between the people of the two regions. Additionally, this initiative aims to promote cultural, social, and regional linkages, industry, and tourism.
Sardar Tanveer Ilyas Khan addressed this ceremony by saying, "Today is a very important day for the Muslims of the Indian sub-continent as the 'Pakistan Resolution' had passed this day in 1940. Historically, the two regions were going to be restored yesterday."
"The journey of restoration of connectivity that we started yesterday will be continued. After Eid, they will start a tourism bus service from all major cities of Pakistan in AJK."
"On the other side of the Line Of Control(LOC), the Kashmiri people are making sacrifices for the completion of Pakistan. No one can defeat the determination of this nation, who raise their children to become Khalid Bin Waleed. India is not aware of our history. India can conquer the world through its film industry, but they should remember that when Muslims go to Spain, they burnt the boats, if India does not stop, we will do the same."
He said, "The journey between GB and AJK that we started yesterday, we hope that future generations will continue this journey in the future as well."
"GB will support AJK in the fields of communication, agriculture, design, and housing, while the government of AJK will benefit from the sectors in which GB is ahead."
"GB will establish a medical university with the alliance with the government of AJK. While on the other hand, AJK will support the government of GB for the establishment of an engineering college."
AJK Prime Minister also announced that the individuals from Gilgit-Baltistan (GB) visiting Azad Jammu & Kashmir (AJK) will be eligible for a 35% discount on purchases and a 25% discount on rent. Additionally, the scope of AJK Bank will be extended to GB, and the cooperative bank of GB will be brought to AJK.
Sardar Tanveer Ilyas Khan said, "The quota of GB will be increased in universities and other educational institutions of AJK."
"In the future, the officers of both regions will go on posting from one region to the other," he added
He said, "The governments of both regions would create a special economic zone together."