Fly Jinnah Expands Flight Frequency on Key Routes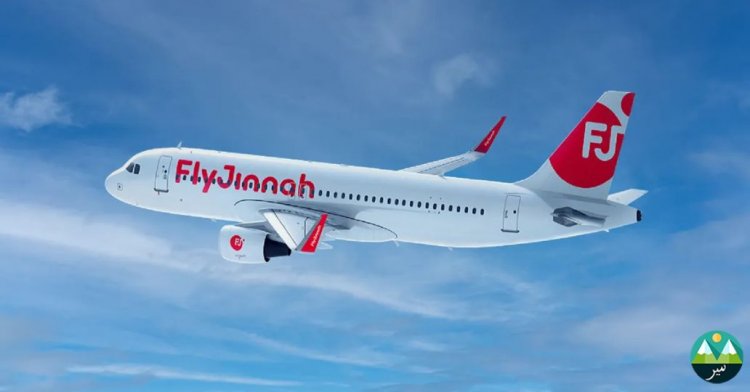 In response to the surging demand for domestic travel, Pakistani low-cost airline Fly Jinnah has made a significant announcement. The airline has decided to ramp up its flight frequency on three crucial routes, a move aimed at enhancing connectivity and meeting the needs of an ever-expanding passenger base.
Starting immediately, Fly Jinnah is set to operate daily flights between the bustling cities of Karachi and Quetta, as well as between Quetta and Islamabad. Additionally, the airline is introducing three daily flights connecting the major cities of Karachi and Lahore.
The recent nod from the federal cabinet approving Fly Jinnah's request to operate on international routes marks a pivotal moment in the airline's expansion strategy. This approval, granted upon the recommendation of the aviation ministry, opens up new horizons for Fly Jinnah, positioning it as a key player not only in the domestic market but also on the international aviation scene.
The sudden surge in domestic flight frequency on these three crucial routes prompts the question: what's driving this expansion for Fly Jinnah? A plausible explanation could be traced back to the recent disruption in the flight schedule of the Pakistan International Airlines (PIA). Private airlines, including Fly Jinnah, found themselves adjusting to the resulting chaos, and airfares soared as a consequence of the national flag carrier's crisis.
However, in a reassuring statement earlier this week, PIA announced that its flight operations have returned to normalcy following the restoration of fuel supply from Pakistan State Oil (PSO). While this signals a positive development for PIA, it also highlights the resilience and adaptability of other players in the industry, such as Fly Jinnah.
Fly Jinnah's strategic decision to increase flight frequency aligns with the airline's commitment to meeting the growing needs of the market. As more travelers seek efficient and reliable air travel options, Fly Jinnah positions itself as a reliable choice, offering a balance between affordability and quality service.
The airline's move to introduce daily flights between Karachi and Quetta, Quetta and Islamabad, and triple-daily flights between Karachi and Lahore reflects not only a response to immediate market demands but also a forward-looking approach to anticipate future growth.
In conclusion, Fly Jinnah's expansion of flight frequency on key routes signifies a proactive response to the evolving dynamics of the aviation industry in Pakistan.