PIA Announces Major Reduction in Umrah Ticket Prices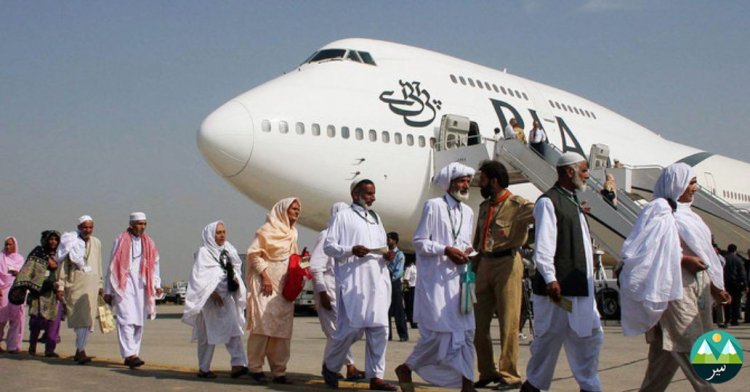 Pakistan International Airlines (PIA) has taken a surprising step by announcing a significant reduction in Umrah ticket prices. This move is bound to bring relief and hope to many aspiring Umrah pilgrims, as it makes the spiritual journey more affordable. PIA, the national flag carrier, has made this decision to accommodate and assist the faithful despite the hurdles it has faced due to fuel supply issues.
The reduction in Umrah ticket prices is substantial. According to a PIA spokesperson, the two-way Umrah fare from various cities in Pakistan, including Lahore, Islamabad, Sialkot, Peshawar, Multan, and Faisalabad to Jeddah, has been lowered to a very competitive rate of Rs. 87,000, tax included. Additionally, the Karachi and Quetta to Jeddah two-way ticket now costs only Rs. 79,000. These revised prices came into effect immediately after the announcement.
This significant reduction in Umrah ticket prices is a testament to PIA's commitment to facilitating Umrah pilgrims. The national flag carrier aims to make the spiritual journey more accessible to the people and ease their financial burden during these challenging times.
It's important to note that PIA has faced numerous challenges recently, primarily due to issues with fuel supply. As a result, the airline had to cancel hundreds of flights, causing substantial inconvenience to passengers and significant financial losses to the airline.
According to sources, PIA has incurred losses exceeding Rs. 6 billion as a direct consequence of these challenges. The airline also had to refund around Rs. 50 million to affected passengers due to the flight cancellations and disruptions. Despite these hardships, PIA remains committed to its mission of serving the people.
In an effort to bounce back from these difficulties, PIA aims to fully restore its flight operations by the next week. This is made possible, in part, by the support it has received from Pakistan State Oil (PSO), which has reportedly received Rs. 500 million from the airline. With this development, PIA will conduct its flight operations based on fuel availability, ensuring a smoother and more reliable service for its passengers.