Siran Valley: Where Nature Meets Serenity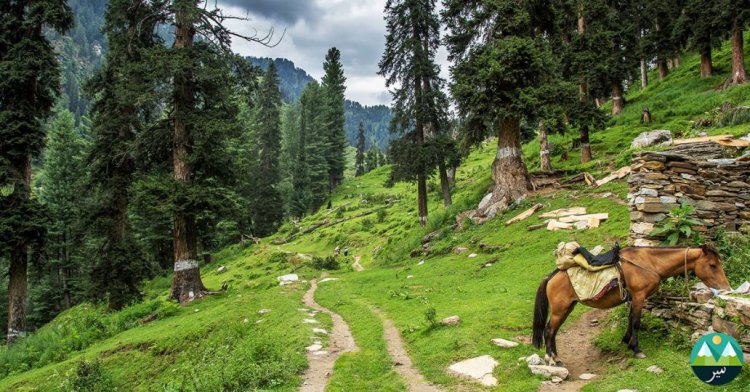 Siran Valley is an exquisite valley located in the Mansehra district of Khyber Pakhtunkhwa (KPK). It is situated about 30 kilometers northwest of Naran, which is also a popular tourist destination.
One of the best things about Siran Valley is that it's not as crowded as some of the other tourist destinations in Pakistan. Visitors can enjoy the calm and peace of the valley without having to deal with crowds of people. The valley is an excellent place to unwind and relax, away from the hustle and bustle of city life.
How to Get there:
The most common and convenient way to reach the Siran Valley from Islamabad is by road. From Islamabad travel to Abbottabad which is approximately 3 hours away. Take a shared taxi or private car to reach Balakot (38 km, 1 hour). From there, you have to take another vehicle to reach Siran valley which is another 1 hour away.
Best Time to Visit:
One of the best times to visit Siran Valley is during the summer months when the weather is pleasant and the valley is in full bloom. However, the valley is also stunning in autumn when the trees turn golden and the leaves fall, creating a magical atmosphere.
Things to Do There:
1. Visit the Siran River
The Siran River is a highlight of the valley, and visitors can enjoy fishing, swimming, or just dipping their feet in the cool water. The river is surrounded by lush greenery and mountains, making it a perfect spot for a picnic or a stroll.
2. Enjoy the scenic beauty
Siran Valley is known for its picturesque landscapes, green hills, and clear water streams. You can take a walk or a hike in the valley and enjoy the beautiful scenery.
3. Explore Musa Ka Musallah peak
It is one of the most famous peaks in Siran valley and is a popular destination for trekking and hiking enthusiasts.
The peak is located at an altitude of 4,076 meters (13,370 feet) and offers breathtaking views of the surrounding valleys and mountains. It is a challenging climb, and it takes about 6 to 8 hours to reach the summit from the base camp.
4. Camp out:
Siran Valley is a popular spot for camping. You can explore the beautiful surroundings and camp overnight in the valley.
5. Enjoy local cuisine:
Siran Valley is known for its delicious local cuisine. You can try traditional dishes like chapli kabab, namkeen gosht, and kheer.
In conclusion, Siran Valley is a hidden gem in Pakistan that should be on every traveler's bucket list. The valley's natural beauty, peaceful surroundings, and outdoor activities make it an ideal destination for a relaxing getaway. So pack your bags and head to Siran Valley to experience its majestic views and tranquility.