Years of traveling on Daewoo bus between Lahore and Islamabad has taught us that limited leg space on a bus is inevitable and the contest of who gets the middle armrest starts very early on! If you're lucky enough you're going to push back the seat enough to not have the passenger behind you start arguing. Only if you're lucky.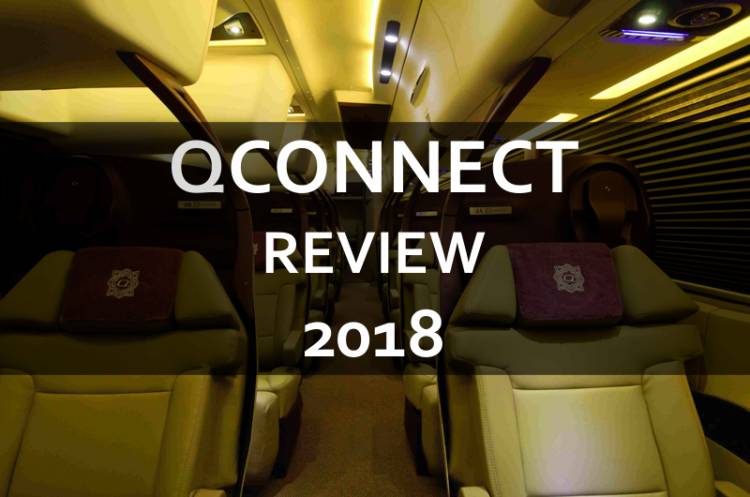 Bored of the same stuff I decided to give something else a shot. The question in mind was this – "has the bar for all of us been pushed a too low?" I found the answer when on a maiden trip to Islamabad I mustered the courage (and cash!) to try the new QConnect bus. Paying PKR 3,500 to travel from Lahore to Islamabad for one-way is surely daunting enough to deter a frequent traveler from trying it out. So this strictly is not for those who are on a budget!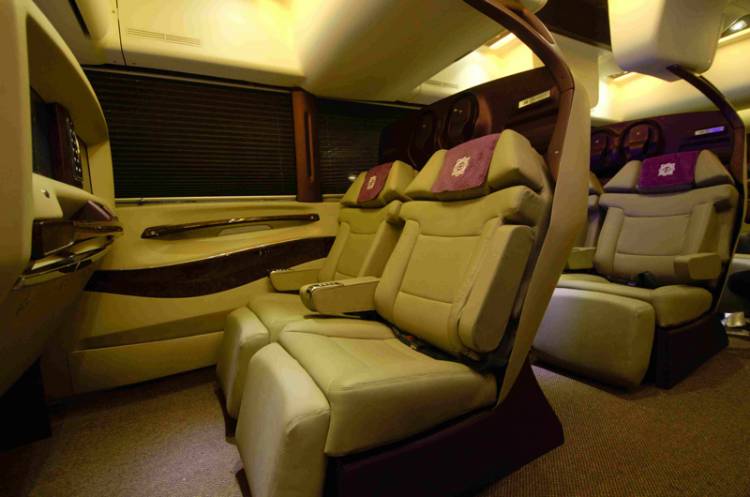 Available leg room on the seats
Anyways so is QConnect a bus service that is worth it for its premium price? Should you choose to travel with it? Here's my review, for all who may be wondering the same.
We departed from the QConnect station at Fortress Stadium at 1pm. The route as expected is through Motorway 2 (M-2). As soon as I got on the bus the seats immediately took my attention as they were the biggest seats I have encountered on buses basically designed close to those of business class on airlines. The seat itself was adjustable for both the back and legs and had some gadgets like you'd have on a massage chair. An overhead reading light made it even better and the front seat had a place to place my laptop and charge it whilst traveling. So far so good. I noticed was that a lot of foreigners were traveling in this bus although the bus itself was almost 60% empty on a Friday. So everyone gets an empty seat next to them which is great unless you want to change a seat and then you are charged another PKR 1000!
The bus departed on time and soon after we were handed out the menu and a bit later the hostess came and took the food order. One can choose from a variety of Pakistani, Continental and BBQ dishes. The hostess also greeted everyone personally and gave a quick tutorial on how to use the entertainment system, and shared the Wifi password. I do remember that the air conditioning was cooling way too much, and to much dismay, I found out that it could not be adjusted. Or at least it wasn't obvious how to do so. Anyways, these problems quickly went in the background when I started using the entertainment system and onboard WiFi. Both were in solid working condition and it was a breeze to use these services. I could also open YouTube with the built-in browser of the entertainment system.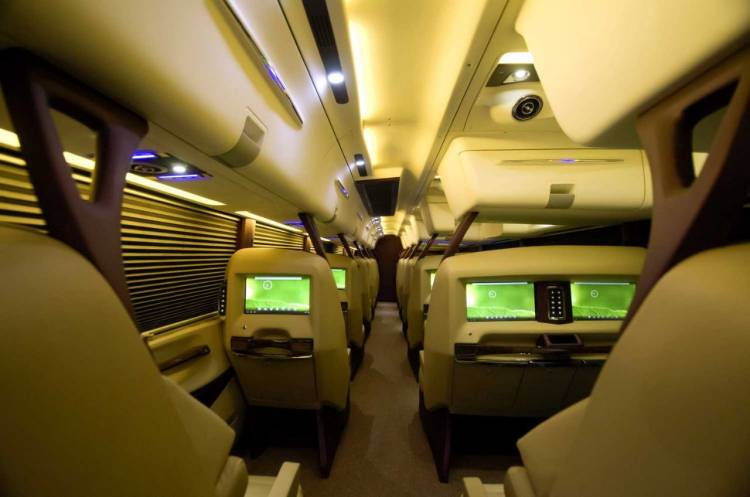 At Bhera the bus slowed down and stopped for a couple of minutes to pick up the Food orders. Food quality was good, and the meal came with a drink, desert plus main course. Rest of the journey passed browsing through the selected movies in the entertainment system and working on the laptop which has been impossible traveling in other bus services.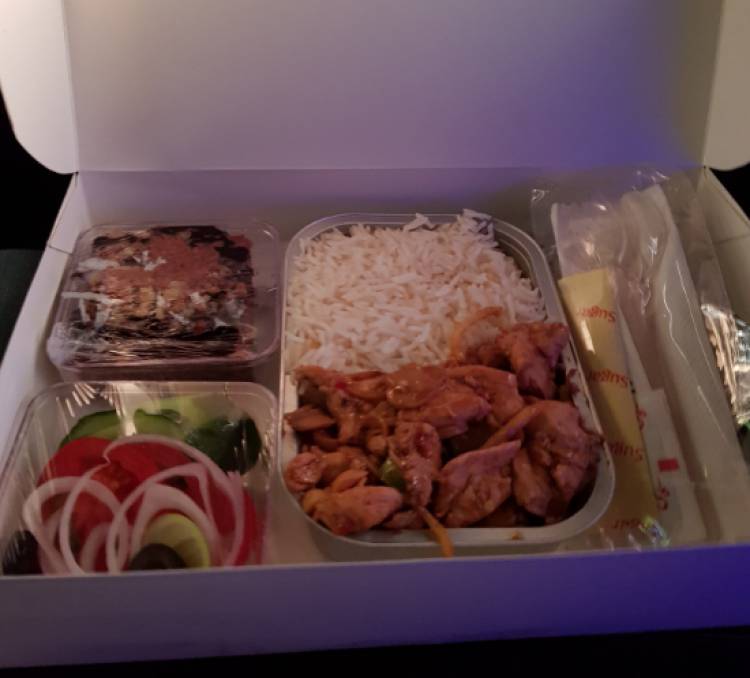 The food served by QConnect, via Adeel Azhar
We arrived in Islamabad within a time of 4 hours, which was shorter than Daewoo probably because of the lack of a stop-over. Overall I was quite satisfied with as comfort was my top priority in this trip. Looking back, the only major issue would be that the air conditioning was non-adjustable, but looking back at everything I have no regrets paying a premium cost for travelling between Lahore and Islamabad through QConnect. I have created a table for you to compare Daewoo Gold Class against QConnect, although the latter is definitely in a different league, both by virtue of on-board services and price.
| | | |
| --- | --- | --- |
| | QConnect | Daewoo Gold Class |
| Seat quality | Very spacious and adjustable below knees and vertically | Hard, Adjustable back |
| Price | PKR 3500 (one-way) | PKR 1650 (one-way) |
| Stops | None | 1 |
| Food | Ordered from menu | Box with Chips, Water, Fruitcake |
| Travel Time | 4 hours | 4 hours 15 minutes |
| Daily Departures | 2 | Every 2 hours 00:30 (+2) |
| On-demand Refreshments | No | Yes |
| Extras | Slide out table, charging port for laptop | Charging panel but often not wording |
| In Transit Entertainment | 14' LCD on demand content, working WiFi | 6' LCD on demand content |
| Overhead compartment | Private space | Shared space |