Kartarpur Corridor has been opened for Indian Sikh Pilgrims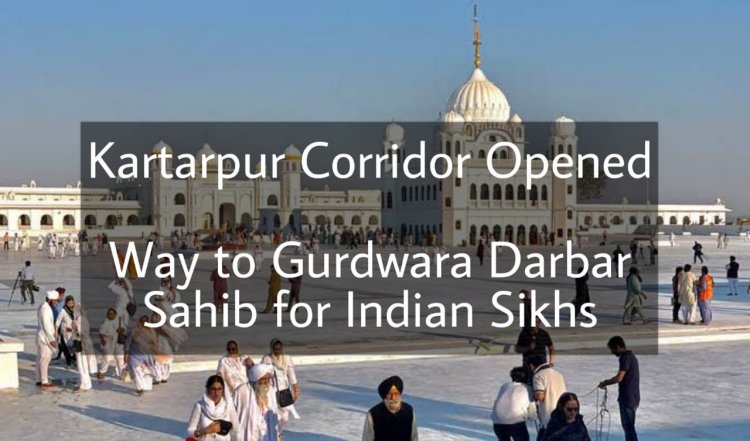 Pakistan has taken a significant step to spread peace among nations and promote religious tourism in the country. The Kartarpur corridor for Sikhs Pilgrims has been finally opened. The step was taken on November 12, 2019, just before the 550th birth anniversary of Guru Nanak, the founder of Sikhism. The famous Gurdwara Darbar Sahib Kartarpur is just 4KM away from the Indian border through this corridor.
This Gurdwara is the second holiest site for Sikhism after Gurdwara Janam Asthan, which also present in Pakistan and was built where Guru Nanak was born. On the other hand, the Kartarpur shrine was built at a location where Guru Nanak spent the last 18 years of his life.
Due to the tense situation between Pakistan and India, it was very difficult for the Sikh pilgrims to reach the Gurdwara for the past several years. However, in the recent agreement between Pakistan and India in November 2019, the doors for Sikh pilgrims for their holy place have been opened. Former Indian Prime Minister Manmohan Sigh, along with other famous Indian celebrities and 150 parliamentarians, were in the first list of Indian pilgrims to use the corridor.
First, it was announced that only valid ID was needed to use the corridor. However, Indian officials have confirmed that according to the bilateral agreement between the countries, a passport was necessary.