Snow Jeep Rally in Swat, including 5 Women Drivers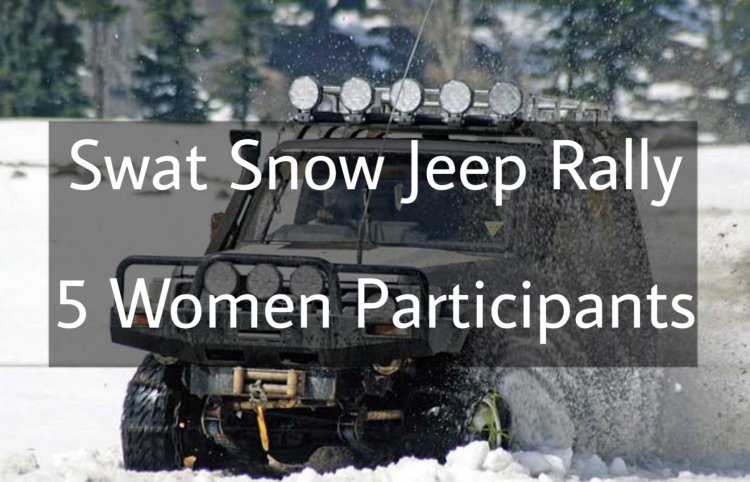 In a very recent adventurous news, a snow-jeep rally was organized today. Frontier 4x4 Club organized the rally in Kalam valley of Swat district at Mahondhand.
Club president Babar Khan told the media that a total of 60 drivers took part in the rally from all over the country, including 5 women drivers.
He further said that it was the first time in Pakistan that the adventurous jeep rally took place at the height of 11000 feet. Moreover, the snow from the 7 KM long track was cleared for the event. He was optimistic that the rally would help in promoting tourism in the country.