Intrepid Travel Launches Women-only Pakistan Expedition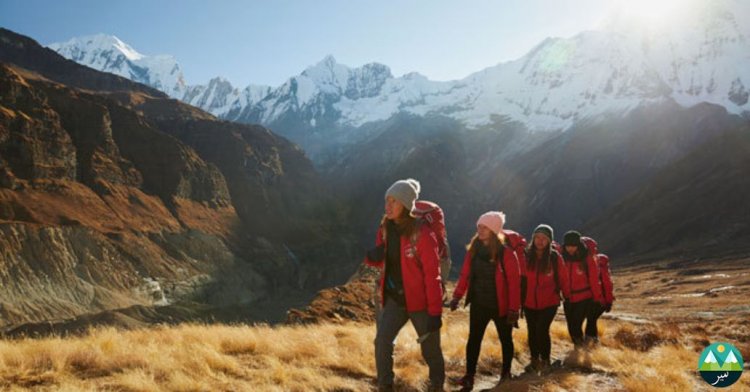 Intrepid Travel, an international travel company, has launched a 12-day women-only Pakistan tour which will start on 17 Sep 2023 onwards.
This tour is an opportunity for international women to explore the natural beauty and culture of Pakistan.
This 12-day tour will start from Islamabad and will cover the northern areas of Pakistan. Here is the complete Itinerary of this tour.
Itinerary:
Day 1: Islamabad
Day 2: Islamabad
Day 3: Gulmit (2465 m)
Day 4: Gulmit (2465m)
Day 5: Gulmit (2465m)
Day 6: Gulmit
Day 7: Hopar (2438 m)
Day 8: Hopar (2438 m)
Day 9: Gilgit (1500m)
Day 10: Islamabad
Day 11: Islamabad
Day 12: Islamabad
Facilities:
Meals: 11 breakfasts, 10 lunches, 11 dinners
Transport: Private vehicle, 4WD, Plane
Accommodation: Hotel (5 nights), Traditional Guesthouse (4 nights), Homestay (2 nights)
Cost:
The total cost for this expedition is USD $4,235.
Book your slot here: https://www.intrepidtravel.com/en/pakistan/pakistan-womens-expedition-146841
About Intrepid Travel:
Intrepid Travel is a global adventure travel company that offers a wide range of small-group tours to destinations all around the world. Founded in 1989, Intrepid Travel focuses on sustainable, responsible travel and aims to provide travelers with authentic and immersive experiences that benefit local communities and minimize negative impacts on the environment.
Intrepid Travel is committed to responsible tourism and has a number of initiatives in place to promote sustainable travel, including the use of locally owned accommodations and transportation, supporting local businesses, reducing waste, and offsetting carbon emissions from travel.