A Guide to Traveling the Karakoram Highway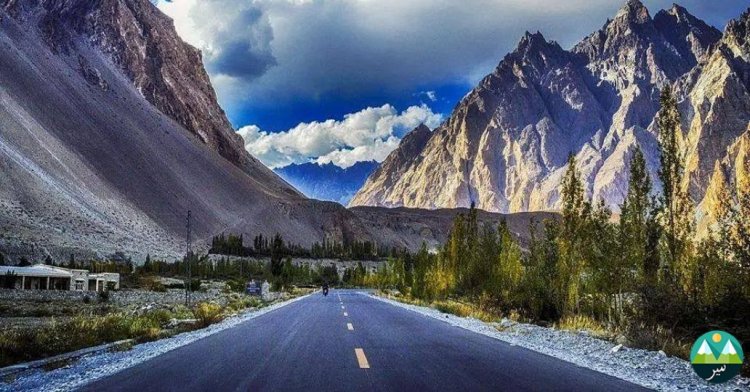 The Karakoram Highway (KKH), often referred to as the "Eighth Wonder of the World," is one of the world's most thrilling and scenic road trips. Stretching from Pakistan to China, this legendary highway winds its way through the Karakoram Range, offering breathtaking vistas and a unique cultural experience. In this comprehensive travel guide, we'll help you plan your adventure along the KKH, covering visa requirements, accommodations, transportation options, and must-visit attractions.
Visa Requirements
Pakistan Visa:
Depending on your nationality, you may need a tourist visa to enter Pakistan. Check the Pakistani embassy or consulate website in your home country for specific requirements and application procedures.
Ensure your visa is valid for the entire duration of your planned stay along the KKH.
China Visa:
If your journey includes crossing into China, you'll need a Chinese visa as well. Be sure to obtain the appropriate visa type for your travel purposes.
Best Time to Visit
The best time to travel the Karakoram Highway is during the late spring to early autumn (May to October). These months offer milder weather conditions with clear skies, making it easier to appreciate the stunning landscapes along the way. Winters are harsh, with heavy snowfall and road closures.
Accommodations
Hotels and Guesthouses:
Along the KKH, you'll find various accommodation options, ranging from budget guesthouses to more upscale hotels in larger towns like Gilgit and Skardu.
In remote areas, basic guesthouses may be your only option, so be prepared for rustic accommodations.
Camping:
Camping is a popular option for adventurous travelers. Make sure to bring your own camping gear and check local regulations regarding camping in specific areas.
Transportation
Getting to the Karakoram Highway:
Most travelers start their KKH journey in Islamabad, Pakistan. You can reach Islamabad via international flights or land travel from neighboring countries.
Public Transportation:
Buses and shared taxis (Hiace) are the primary modes of public transportation along the KKH. Be prepared for long and often bumpy rides, especially on the northern sections of the highway.
Self-Drive:
Renting a vehicle for a self-drive adventure is an option, but it comes with its own set of challenges, including road conditions, permits, and border crossings.
Must-Visit Attractions
Hunza Valley:
Explore the enchanting Hunza Valley, known for its stunning landscapes, friendly locals, and historical sites like Baltit Fort and Altit Fort.
Fairy Meadows:
Trek to Fairy Meadows, a picturesque meadow with a breathtaking view of Nanga Parbat, the world's ninth-highest mountain.
Attabad Lake:
Visit the stunning turquoise Attabad Lake, formed as a result of a landslide in 2010.
Passu Cones:
Marvel at the unique natural formations known as the Passu Cones.
Khunjerab Pass:
Cross the Khunjerab Pass, the highest paved international border crossing in the world, and explore the border town of Sost.
Conclusion
Traveling the Karakoram Highway is the adventure of a lifetime, offering a unique blend of natural beauty, cultural richness, and a glimpse into the past. By following this comprehensive guide, you'll be well-prepared to embark on your journey along the KKH, creating memories that will last a lifetime. Remember to stay informed about current travel advisories and local regulations to ensure a safe and enjoyable trip.