Fly Jinnah Introduces the New Quetta-Islamabad Route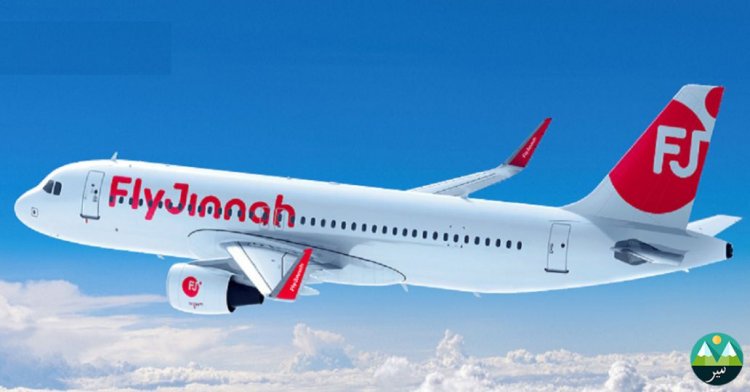 Fly Jinnah, Pakistan's leading budget airline, has exciting news for travelers! Commencing on July 23, 2023, Fly Jinnah will introduce a new route connecting Quetta and Islamabad with five convenient weekly flights.
This addition to their flight network not only presents travelers with an excellent travel option between the two cities but also underscores Fly Jinnah's commitment to making air travel affordable and accessible. With their value-driven travel deals, more passengers can now enjoy the convenience of flying between Quetta and Islamabad
Flights Schedule:
Here are the flight details for the new route:
Flight 9P 857: Departs from Quetta at 09:25 AM and arrives in Islamabad at 10:45 AM (Airbus 320) on Mondays, Wednesdays, Thursdays, Fridays, and Sundays.

Flight 9P 858: Departs from Islamabad at 11:25 AM and arrives in Quetta at 12:45 PM (Airbus 320) on Mondays, Wednesdays, Thursdays, Fridays, and Sundays.
Fly Jinnah takes pride in delivering reliable and comfortable travel experiences at competitive prices. Their dedication to enhancing passenger experience is evident through their focus on quality service, efficient operations, and improved connectivity.
Currently, Fly Jinnah connects five major cities across Pakistan, namely Karachi, Lahore, Islamabad, Peshawar, and Quetta. The airline operates a modern fleet of three Airbus A320 aircraft, ensuring passengers' safe and pleasant flights.
To add to the in-flight enjoyment, Fly Jinnah offers "SkyTime," a complimentary in-flight streaming service that enables passengers to access a diverse range of entertainment content directly on their personal devices. Moreover, travelers can indulge in a delectable assortment of snacks, sandwiches, and meals from the onboard "SkyCafe" menu, all available at affordable prices.
With their continuous efforts to improve and innovate, Fly Jinnah remains the preferred choice for travelers seeking an enjoyable, budget-friendly flying experience.