Pakistan's PassTrack application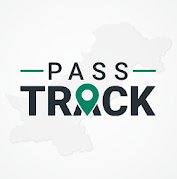 PassTrack application shall be checked by airport staff at airport of origin and at any stop-over airports when travelling to Pakistan. All inbound travellers to Pakistan must install PassTrack application on their phones before departing from the airport of origin.
Passengers are required to enter details of their PCR test, travel itinerary and personal details.
Some useful points
Before entering your details in the PassTrack app please have your flight details, passport information and PCR report ready
It's best to take a screenshot to show to the authorities once the information is stored as you may not have internet at all times.
The application is not designed well and in some cases you may face errors requiring you to enter all data again. It's best to first check if you are able to upload your PCR test report before filling all details correctly.
Download PassTrack for Android app here.