AirSial Sets on International Expansion with New Flights to Jeddah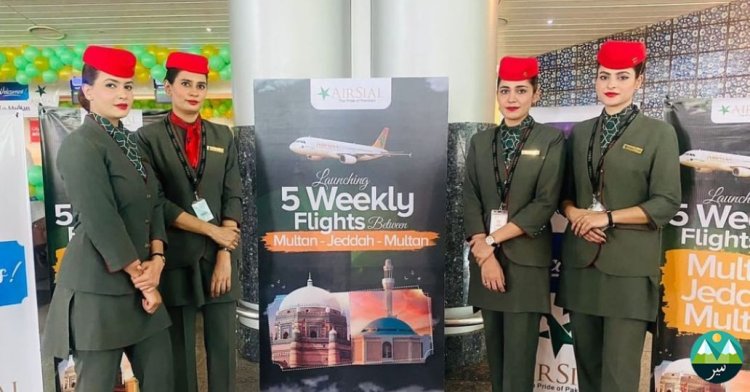 AirSial has marked a significant stride in its global expansion efforts by introducing new flights to Jeddah. The airline is set on this venture by initiating two weekly flights from Sialkot, along with an additional five weekly flights each from Multan and Karachi.
The inauguration ceremony took place at the Sialkot International Airport and featured the UAE Consul General in Karachi, Bakheet Ateeq Al-Rumaithi, and AirSial Chairman Fazal Jilani as the central figures. With an air of understated elegance, the event saw the official launch of AirSial's inaugural international flight, underscored by a ceremonial cake-cutting moment. Distinguished representatives from Sialkot International Airport and AirSial graced the occasion, lending it heightened significance.
Al-Rumaithi extended sincere congratulations to AirSial's Chairman and the entire team for their successful foray into international flight operations. He lauded the trajectory of progress, underlining that the introduction of international air travel stands as another remarkable accomplishment, complementing the establishment of an international airport by Sialkot's enterprising business community.
Drawing from personal experience, the UAE Consul General shared, "I have traveled with AirSial and found the experience to be truly exceptional."
AirSial's leap into international operations comes on the heels of its domestic debut on December 25, 2020, when it inaugurated Airbus A320-200 aircraft to serve the Karachi-Islamabad route. Initially commencing with three Airbus A320-200 planes, the airline, conceptualized by the Sialkot Chamber of Commerce and Industry, has swiftly earned authorized airline status and established itself as a prominent contender in the aviation landscape.