Upper Kachura Lake: A Mesmerizing Destination of Crystal Blue Waters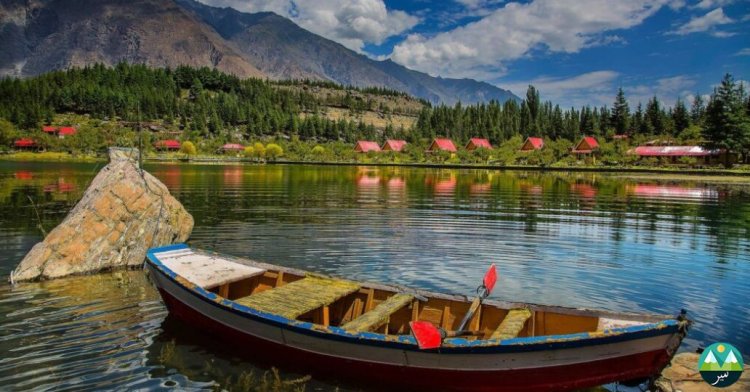 Upper Kachura Lake is a beautiful lake located in the Skardu district of Gilgit-Baltistan in northern Pakistan. It is also known as Kachura Lake or Shangrila Lake. The lake is situated at an altitude of 2,500 meters above sea level and is surrounded by snow-capped peaks and lush green forests.
Kachura lake is famous for its crystal clear blue water, which reflects the surrounding mountains and creates a stunning view.
Shangrila Resort:
One of the main attractions of Upper Kachura Lake is the Shangrila Resort, which is located on the eastern shore of the lake. The resort is built in a traditional style and offers a range of amenities, including restaurants, cafes, and a variety of accommodation options.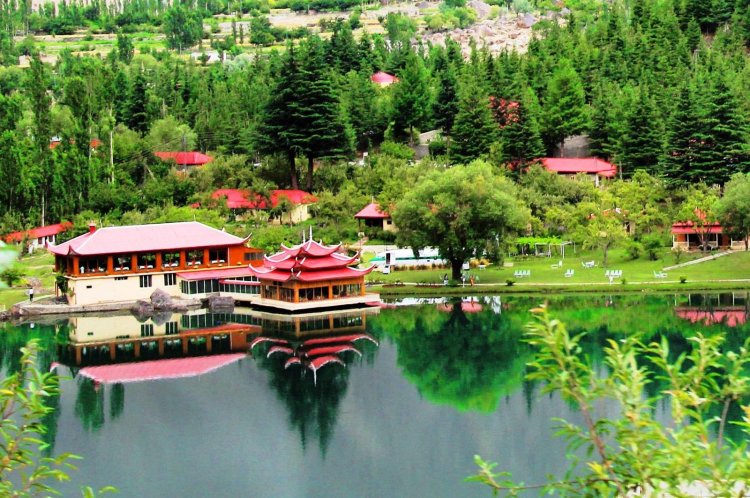 Shangrila Resort
A Complete Guide to Upper Kachura Lake:
If you're planning a trip to Upper Kachura Lake, here's a guide to help you plan your visit:
How to Get There:
The nearest airport is the Skardu Airport, which is served by Pakistan International Airlines (PIA) and a few other airlines. You can also reach Skardu by road from Islamabad, which takes around 24 hours by bus or jeep.
Best Time to Visit:
The best time to visit Upper Kachura Lake is from April to October when the weather is pleasant and the lake is accessible.
Accommodation:
There are several accommodation options available in Skardu, including hotels, guesthouses, and resorts. The Shangrila Resort is a popular choice among visitors, but there are also other options available in Skardu town.
Activities:
Boating, fishing, and hiking are the most popular activities to do at Upper Kachura Lake. You can rent a boat from the Shangrila Resort and explore the lake or try your luck at fishing. Several hiking trails lead to nearby mountain peaks and glaciers, such as the K-2 base camp trek.
Sightseeing:
Skardu has several other attractions that you can explore, including the historic Kharpocho Fort, the Manthal Buddha Rock, and Satpara Lake.
Safety:
It's important to follow safety precautions while visiting Upper Kachura Lake and its surroundings. Avoid traveling alone, especially at night, and always stay on designated hiking trails. Be prepared for sudden changes in weather and carry appropriate gear and supplies with you.
Overall, Upper Kachura Lake is a beautiful destination that offers stunning natural scenery and a peaceful environment. With proper planning and preparation, you can enjoy a memorable trip to this wonderful place.