A Trek Guide to Shounter Lake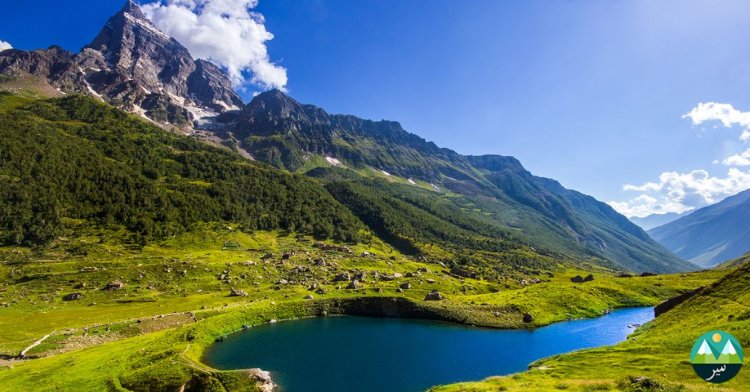 Neelum Valley, located in the North and North-East of Muzaffarabad, Pakistan, is a paradise for nature enthusiasts and trekkers alike. With its breathtaking landscapes, lush green forests, and pristine rivers, this region is a treasure trove of natural beauty. Among the many wonders of Neelum Valley, Shounter Lake stands out as a hidden gem, waiting to be explored by adventure seekers and nature lovers. In this trekking guide, we'll explore Shounter Lake and the surrounding areas, sharing essential information to help you plan your own adventure.
Trek Guide to Shounter Lake:
Getting to Shounter Valley:
Shounter Valley is located in the Upper Neelum Valley and can be accessed via a challenging jeep track from Kel. This track is only open for a few months of the year due to weather conditions, making the summer months, from May to August, the ideal time to visit. During this season, the valley sheds its snow-covered blanket and reveals its lush greenery and captivating beauty.
About Shounter Lake:
Situated at an elevation of 10,200 feet (3,100 meters) above sea level, Shounter Lake is a picturesque destination. The lake owes its crystal-clear waters to the glacial inflow from the surrounding mountains. As you approach the lake, you'll be greeted by snow-capped peaks, verdant meadows, and the vibrant colors of Iris hookeriana flowers scattered around the shore. It's a sight to behold and a perfect spot for photographers and nature enthusiasts.
Trekking Opportunities:
For adventure seekers and alpine trekkers, Neelum Valley offers an array of exciting trekking opportunities:
Naran via Noori Nar Top:
Trek from Sharda to Naran via Noori Nar Top and witness the mesmerizing vistas along the way.
Ratti Gali Lake:
Accessible from Dowarian, this trek takes you to the stunning Ratti Gali Lake, surrounded by awe-inspiring landscapes.
Chitta Katha Lake:
Start from Domail village in Kel to reach Chitta Katha Lake, a hidden gem nestled deep within the mountains.
Shounter Pass:
Go on a challenging trek from Shounter Village to Astore Valley, crossing the Shounter Pass in 2 to 3 days. This route remains largely unexplored and promises a truly adventurous experience.
Jagran and Baboon Valley:
Explore the trekking passages from Jagran and embark on a journey to Baboon Valley, discovering the region's natural beauty.
Makra and Beyond:
From Lower Neelum Valley, you can trek to Makra and, from there, descend to Shogran, passing through enchanting landscapes.
Neela Pahar and Ganja Pahar:
Discover the wilderness of Neela Pahar and Ganja Pahar from Bhairi in Neelum Valley. This region is home to the Machiara National Park, dedicated to preserving endangered wildlife species.
Conclusion:
Shounter Lake and the surrounding valleys in Neelum Valley are a paradise for trekking enthusiasts and nature lovers. With their pristine beauty, snow-capped peaks, and unexplored trails, these destinations offer a unique and unforgettable adventure. Whether you're an experienced trekker or a novice seeking an exciting journey, Shounter Lake and its neighboring valleys are waiting to be explored, providing you with memories that will last a lifetime. So, pack your gear, lace up your boots, and set on an adventure to the heart of Neelum Valley.