An American's guide to Pakistan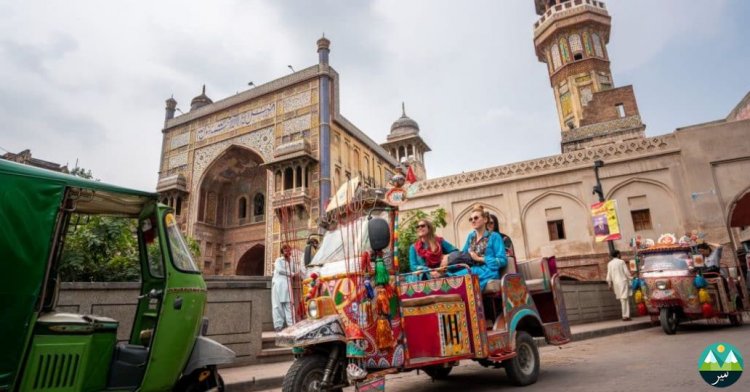 Pakistan is a vibrant and diverse country in South Asia. As an American, if you are going to visit Pakistan, get ready to explore the diverse culture, picturesque valleys, and spectacular landscapes.
Here is a complete tour guide to help you get started on your journey toward and within Pakistan.
How to Reach there:
Choose an airport in the United States that has direct flights to Pakistan. Some options include:
John F. Kennedy International Airport (JFK) in New York
Washington Dulles International Airport (IAD) in Washington D.C.
George Bush Intercontinental Airport (IAH) in Houston
O'Hare International Airport (ORD) in Chicago
Los Angeles International Airport (LAX) in Los Angeles
San Francisco International Airport (SFO) in San Francisco
Check with various airlines that fly to Pakistan to compare prices and schedules. Some airlines that offer flights to Pakistan from the US include Pakistan International Airlines, Emirates, Qatar Airways, Etihad Airways, and Turkish Airlines.
Book your flight and make sure to obtain the necessary travel documents, including a valid passport and visa. Check with the embassy of Pakistan in the United States or with your travel agent to ensure that you have all the required documentation
A round-trip ticket flight from the US to Pakistan can range from around $600 to over $2000.
Pack appropriately according to the climate and current weather of Pakistan.
Reach the airport on time for your flight, and make sure to have all the required documentation and identification with you.
US Embassy in Pakistan
The US Embassy in Pakistan is located in Islamabad. It provides a range of consular services including issuing passports, providing travel information, and assisting in emergencies.
If you need to contact the US Embassy in Pakistan, you can contact this number: (+92) 051-201-4000
Find more details on their website at https://pk.usembassy.gov/.
Popular Places for Americans to visit in Pakistan:
There are many places that American visitors can enjoy. Here are some popular destinations in Pakistan:
Islamabad:
Islamabad is the capital city of Pakistan and is known for its exquisite architecture, beautiful parks, and heritage museums.
Some top attractions in Islamabad include:
Margalla Hills
The Faisal Mosque
Pakistan Monument
Lok Virsa Museum
Daman-e-Koh
Rawal Lake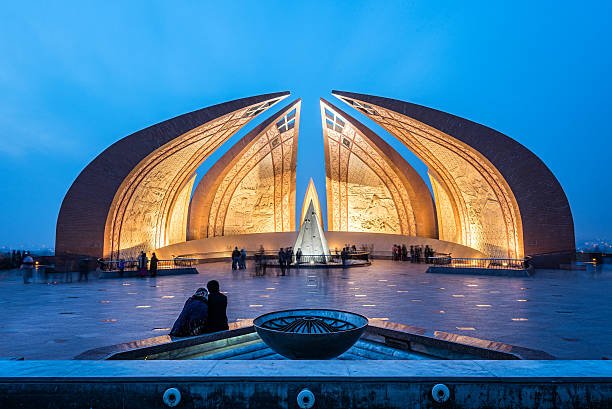 Pakistan Monument, Islamabad
Lahore:
Lahore is often called the cultural capital of Pakistan. The city is known for its vibrant food streets, ancient architecture, and bustling bazaars. Some must-visit attractions in Lahore include:
The Lahore Fort
Badshahi Mosque
The Walled City
Minar-e-Pakistan
Sheesh Mahal
Shalimar Gardens
Jillani Park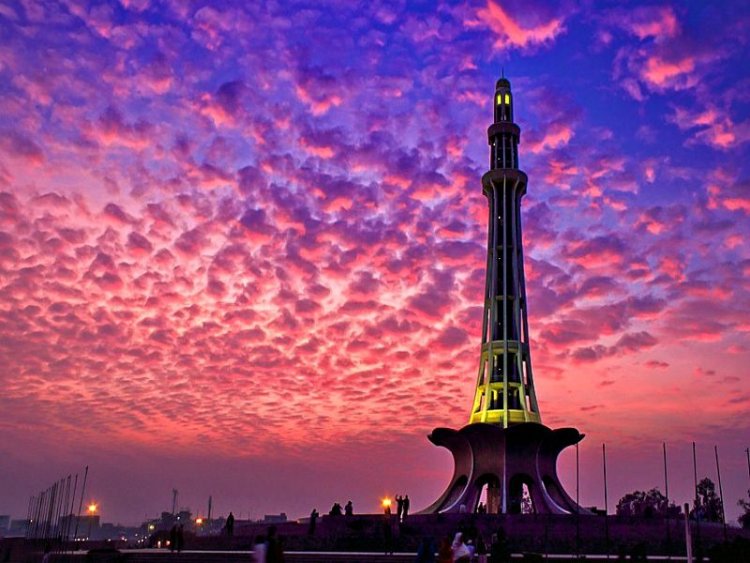 Minar-e-Pakistan, Lahore
Karachi:
Karachi is the largest city in Pakistan and is known for its lovely beaches, street markets, and mouthwatering food.
Some popular tourist destinations in Karachi include:
Clifton Beach
Mazar-e-Quaid
Chaukhandi Tombs.
Merewether Clock Tower
PAF Museum
Frere Hall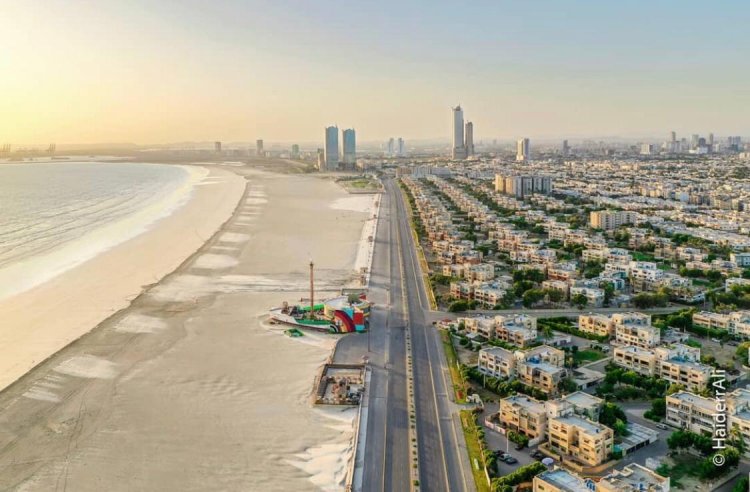 Clifton Beach, Karachi
Gilgit-Baltistan:
Gilgit Baltistan is in Northern Pakistan and is known for its marvelous landscapes, mountainous valleys, stunning glaciers, and rich cultural heritage.
Some popular tourist attractions in Gilgit-Baltistan are:
Karakoram Highway
Naltar Valley
Hunza Valley
Rakaposhi
Shandur Pass
Shangrila Lake
Deosai Plateaus
Fairy Meadows
Skardu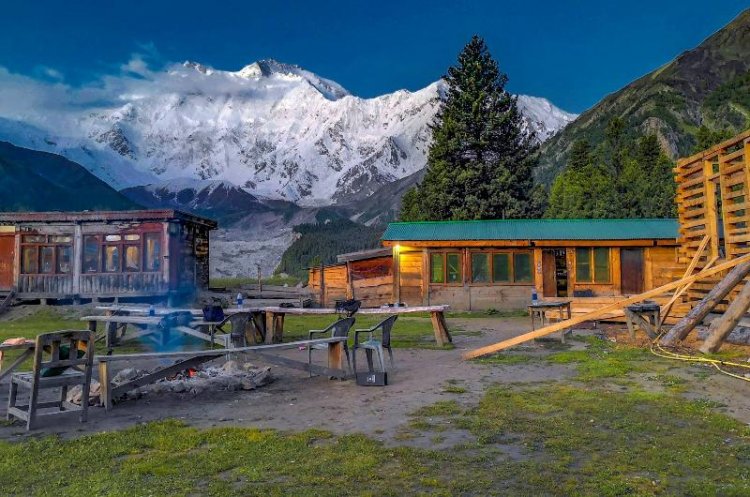 Fairy Meadows, Gilgit-Baltistan
Azad Jammu and Kashmir:
Azad Jammu and Kashmir is also in northern Pakistan. This heaven-like region is known for its beautiful mountains, rivers, and valleys.
Here are some of the popular tourist attractions in Azad Jammu and Kashmir:
Neelum Valley
Jhelum Valley
Red Fort
Banjosa Lake
Pir Chinasi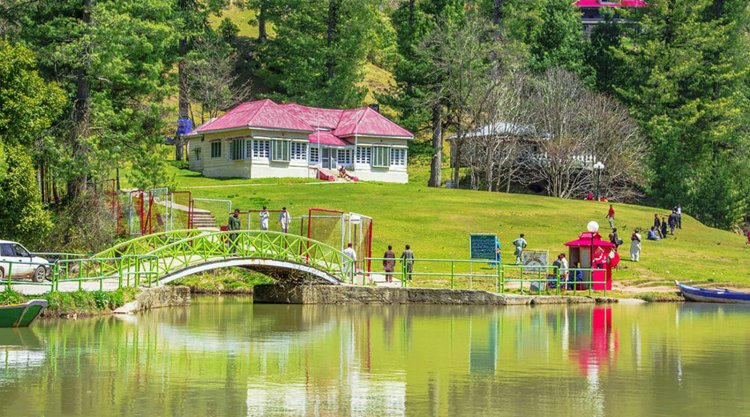 Banjosa Lake, Azad Kashmir
Quetta:
Quetta is the capital city of Balochistan province in Pakistan. It is a famous tourist place because of its stunning natural beauty and rich cultural heritage.
Here are some of the must-visit tourist attractions in Quetta:
Quaid-e-Azam Residency, Ziarat
Hanna lake
Hazarganji Chiltan National Park
Bolan Pass
Chiltan Hill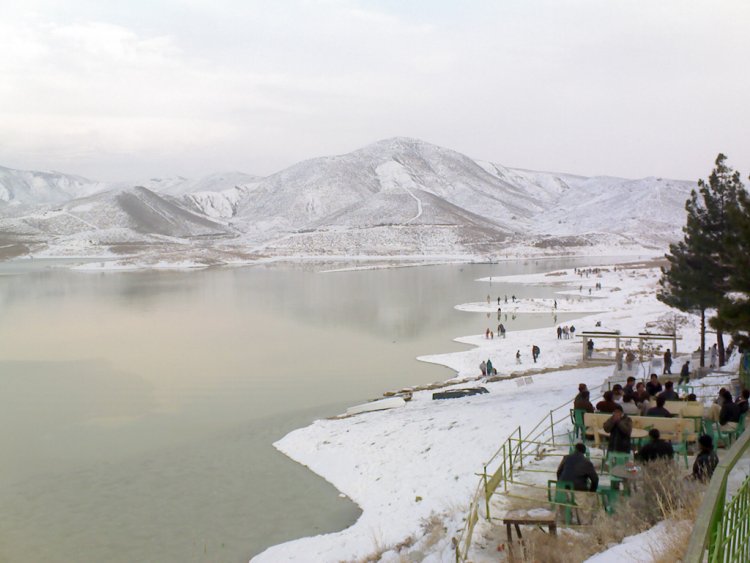 Hanna Lake, Quetta
Murree:
Murree is a popular tourist destination in the Rawalpindi district of Punjab. Its scenic beauty and pleasant weather attract tourists from around the world.
Here are some of the popular tourist sites in Murree:
Mall Road
Patriata Chair Lift
Nathia Gali
Kashmir Point
Pindi Point
Ayubia National Park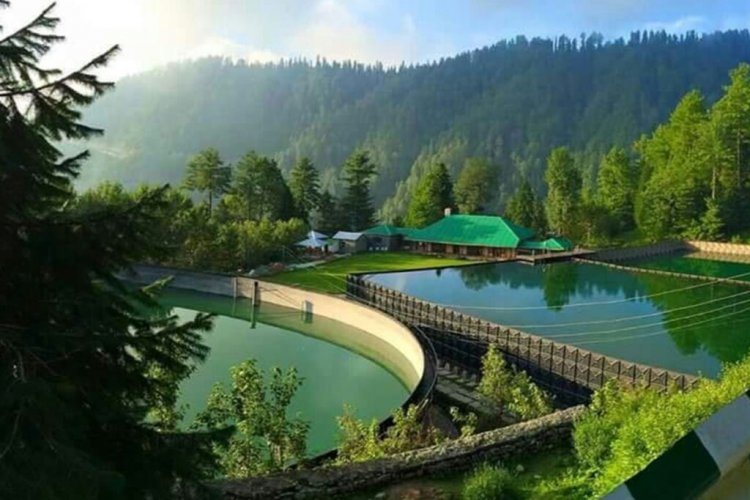 Nathia Gali, Murree
These are just a few of the many destinations that American visitors can enjoy in Pakistan. No matter where you go, you're sure to have a unique and enriching experience in this wonderful country.
Must-try Food in Pakistan:
Pakistani food is full of flavors and aromas. If you are an American visiting Pakistan, there are a variety of delicious local dishes that you must try. Here are a few of the most popular Pakistani foods that you should definitely try:
Biryani
Nihari
Haleem
Samosas
Kebabs
Karahi
Parathas
Lassi
Gulab Jamun
Kheer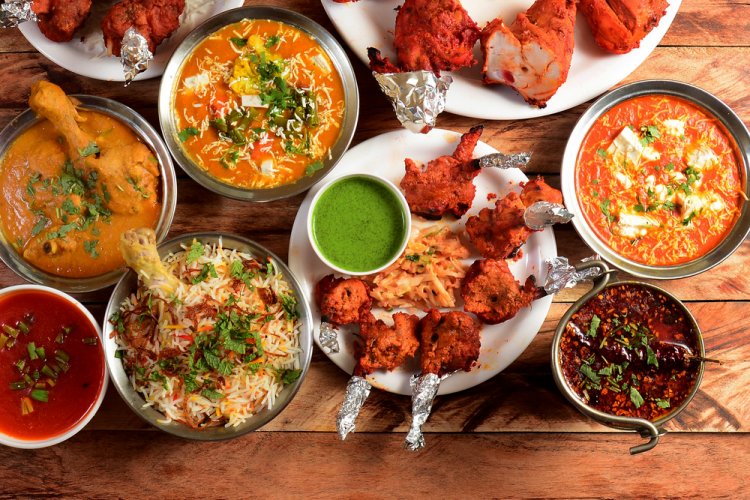 Pakistani Cuisine
Your Bucket-list for Pakistan:
To enjoy your trip to Pakistan to the fullest, try out these things:
Experience the local culture by trying local foods, attending cultural festivals and events, and interacting with the locals
Visit historical sites and museums to learn about the history of Pakistan
Do some shopping in local markets. Pakistan has many vibrant markets, including the Anarkali Bazaar in Lahore and the Saddar Market in Karachi
Attend a cricket match
Do hiking and trekking at

Malam Jabba Resort

Stay with a local family to experience the local culture
Do

Scuba diving

on Churna Island
Go camping in the

Katpana Desert