Ali Sadpara: Pakistan's First High Altitude Mountaineer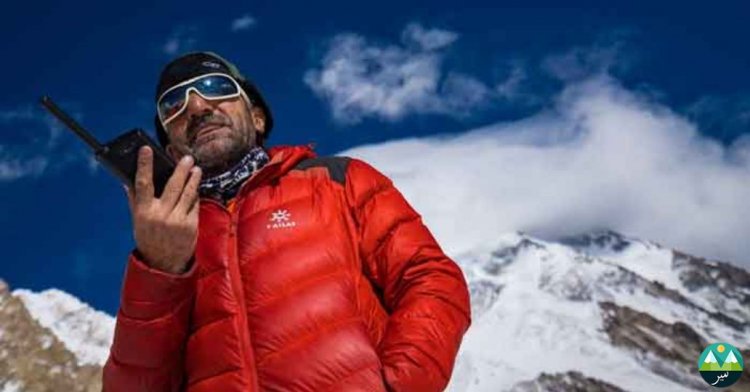 Ali Sadpara was a Pakistani mountaineer who is best known for his achievements in high-altitude climbing.
Personal Life:
Sadpara was born on February 2, 1976, in the village of Sadpara, in the Skardu district of Gilgit-Baltistan, Pakistan. He finished middle school in the village and, later his family moved to Skardu town, where he studied up to higher secondary school before moving on to climbing. He began his mountaineering career as a high-altitude porter in 2004 and quickly gained recognition for his exceptional skills.
Accomplishments of Ali Sadpara:
Ali Sadpara's most notable accomplishments include being the first Pakistani to climb Nanga Parbat in the winter season in 2016, and his started ascent of K2 in 2018 without supplemental oxygen, which made him one of only a few climbers to achieve this feat. He is also the only Pakistani to have climbed 8 of the world's 14 highest mountains.
The Incident of February 2021:
On February 5, 2021, Ali Sadpara, along with two other climbers, John Snorri from Iceland and Juan Pablo Mohr from Chile, went missing during a winter ascent of K2.
His son, Sajid was also a member of the team. Their ultimate goal was to reach the summit of K2 without using any supplementary oxygen during winter. However, Sajid fell ill and had to turn back when they reached the Bottleneck, which is often referred to as the "death zone." This spot is situated approximately 300 meters from the top of the mountain.
Following the incident, Sajid provided assistance to the rescue teams led by the military to search for his father and the other two climbers on the mountain.
Despite extensive search and rescue efforts, their bodies were not found until July 2021, and it is believed that they perished in an avalanche while attempting to reach the summit of K2, which is known for its treacherous weather conditions and challenging terrain.
Why did he want to summit K2 without oxygen?
After the accomplishment of 10 member Nepalese team led by the famous Nirmal Purja to summit K2 in winter without oxygen, he has a keen desire to do this.
His son said, "The Nepalese had done it weeks earlier, and he wanted to do it too because K2 is our mountain."
A Great Mountaineer!
Ali Sadpara was widely respected in the mountaineering community for his skill, determination, and humility. His achievements have inspired many in Pakistan and around the world. His death was a great loss to the mountaineering community, and he will be remembered as a hero and a true mountaineer not just in Pakistan but also by the international community of mountaineers.