Travel to 16 Cities in China through PIA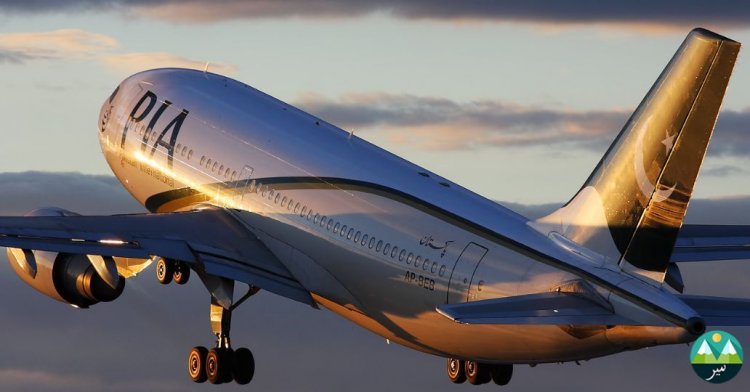 Pakistan's national carrier has recently introduced a network of interconnected flights linking Pakistan to 16 Chinese cities, facilitated through Beijing as a central hub. This strategic expansion was realized through a partnership between Pakistan International Airlines (PIA) and Air China.
The newly accessible Chinese cities via PIA now include Guangzhou, Wuhan, Urumqi, Shenzhen, Xian, Shenyang, Shanghai, Ningbo, Nanjing, Harbin, Hangzhou, Hohhot, Dunhuang, Chengdu, Changchun, and Chongqing.
Bilal Afzal, the PIA Country Manager, expressed enthusiasm about this enhanced connectivity. Currently, PIA operates a weekly flight on the Islamabad-Beijing-Islamabad route every Sunday, with plans to explore the feasibility of introducing a direct flight between the two nations.
Mr. Afzal further highlighted PIA's commitment to facilitating travelers, notably students who can enjoy a 20% discount on economy class fares, accompanied by a generous 80 kg baggage allowance. Meanwhile, executive class passengers can avail of an even more substantial 100 kg baggage allowance. Additionally, PIA offers attractive discounts on cargo shipments between China and Pakistan, extending these benefits to businessmen and traders.
This expansion of PIA's operations brings a glimmer of hope, considering the airline's recent financial struggles. Despite its plea for a Rs 23 billion bailout package from the federal government, which was denied, the call for privatizing the national carrier due to its financial challenges has gained momentum. Former Aviation Minister Khawaja Saad Rafique has emphasized the necessity of privatization to ensure the airline's sustainability.
In a significant development, during the final days of the PDM regime, a decision was made to privatize the loss-making Pakistan International Airlines. This resolution was reached during a meeting of the Cabinet Committee on Privatization, chaired by then-Finance Minister Ishaq Dar. The committee decided to include Pakistan International Airlines Co. Ltd. in the list of active privatization projects, following an amendment in the law by the Parliament.
The decision to privatize PIA is part of a broader effort to minimize losses incurred by state-owned enterprises, ultimately benefiting the national exchequer. Additionally, PIA is poised to resume its operations in the United Kingdom and other European destinations by October, marking a promising turn of events for the national carrier.