Shandur Polo Festival 2018 kicks off July 7th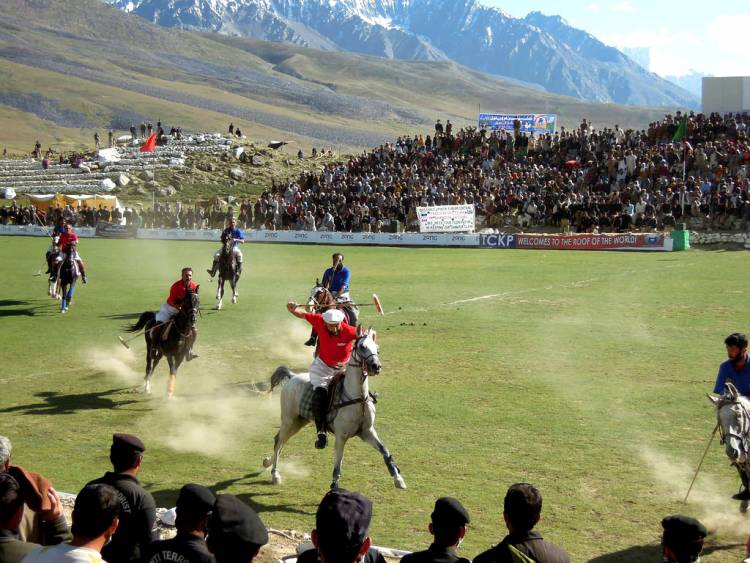 The glorious Shandur Polo Festival 2018 is set to start this coming weekend: July 7th to 9th.
Muhammad Tariq, Secretary for Sports, Tourism, Archaeology, Museums, Culture and Youth Affairs, said that for three years the festival could not take place on old dates because of Ramadan.
Chitral will play against Gilgit-Baltistan in the Game of Kings. Tourists from all across the globe are expected to see the event.
PIA has confirmed special flights from July 5 to 12 to Chitral.
Sayr Recommendations:
You can take a flight from Islamabad or Peshawar to Chitral, and then hire a jeep to Shandur.
Distance from Chitral to Shandur is about 150 km, and a 6-7 hour drive. The price of renting a jeep should be from Rs. 12,000 to 25,000 (round trip)
KP tourism department will create Tent Villages where you can put up your own if you like. You can rent a tent from about Rs. 2000