Sarfaranga Rally 2019 in Skardu!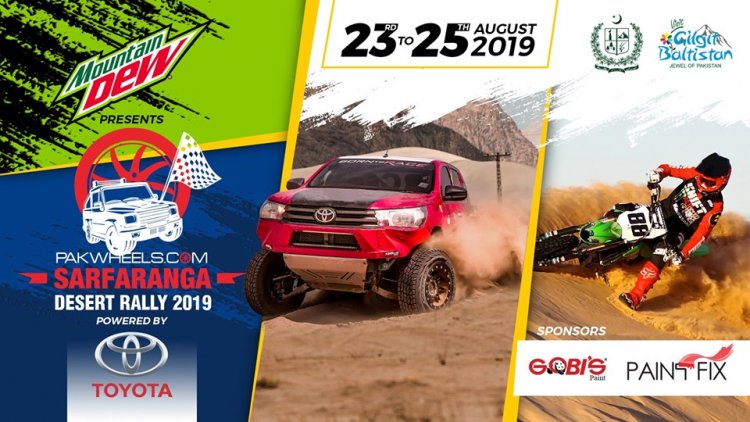 It's a wonderful time to be in Gilgit in August 2019 as Tourism & Culture Department Gilgit-Baltistan has set the final stage for Sarfaranga Desert Rally 2019! The event is co-sponsored by PakWheels.com and Mountain Dew.
The rally will take place in the desert of Sarfaranga village in Skardu, Gilgit-Baltistan Pakistan. Drivers will have to fight heavy winds as they drive through the sandy landscape of the desert. A one of a kind 'cold-desert' in the heart of Gilgit-Baltistan offers nothing less than a spectacular experience for the drivers and the crowd with of course desert sand, surrounding greenery, snowy mountains, starry night skies and Indus river all packed up together and more!
The rally will take place between 23rd to 25th of August 2019. Here's the event's facebook page.