PM Imran Khan plants a tree at Foreign Office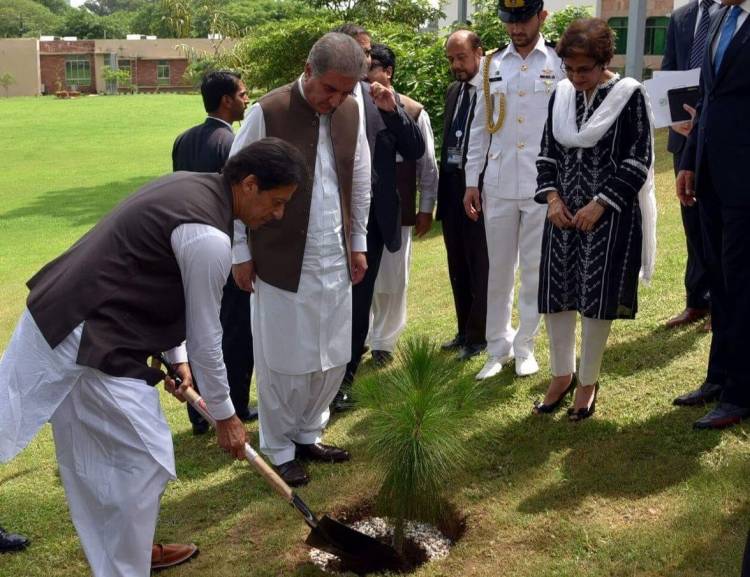 ISLAMABAD: Prime Minister Imran Khan, who visited the Foreign Office on August 20th planted a tree there
The tree was planted as a symbol of Pakistan's commitment to a green future and doing its part in reversing climate change.
Foreign Minister Shah Mehmood Qureshi, Foreign Secretary Tehmina Janjua and other officials were also present.
The prime minister visited Foreign Office today where he got his first briefing on challenges and opportunities available to the country as the new government fully takes charge.
Khan has said that Pakistan doesn't want confrontation with any country and that there would be no compromise on national interests.
He directed the Pakistani missions abroad to improve their performance and play more constructive role.