30 Countries Part of Karakoram Marathon Beginning Tomorrow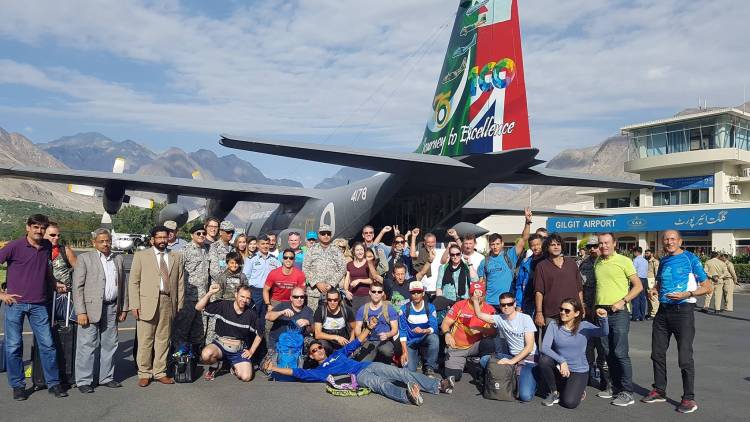 This is the second official marathon to be held in Pakistan after Ziyad Rahim (10 Guinness World Records winner in long-distance running) hosted the 2016 Hunza Marathon, which focused on raising awareness and providing funds for charity.
Gilgit Serena Hotel today extended a warm welcome to the marathon runners from across the world, and the staff from Pakistan Air Force for the 1st PAF – Serena Hotels International Karakoram Marathon 2018.
Runners from over 30 countries across 6 continents have sent in their applications for the 1st Serena Hotels PAF Karakoram Marathon. These include many world record holders with exceptional running resumes and some first time marathoners with intriguing life stories. The oldest person to apply is 80 years young. There are runners who have completed over 1000 marathons and some a marathon in over 100 countries. The selection committee have a tough task on their hand to choose 30 runners who will be invited to Pakistan for an all expenses paid runcation in the beautiful Naltar Valley in Gilgit-Baltistan.
The selection criteria is based on various factors which includes nationality, gender, running accomplishments, humanitarian work etc. The aim is to choose one or max 2 runners from each country with half the spots alloted to female athletes. The international runners will be joined by 30 runners from the armed forces and 40 Pakistani citizens who will take part in the challenge.
Event Page: http://z-adventures.org/karakoram-alpine-marathon.html