Fly Jinnah Mobile App Now Makes Flight Booking More Easy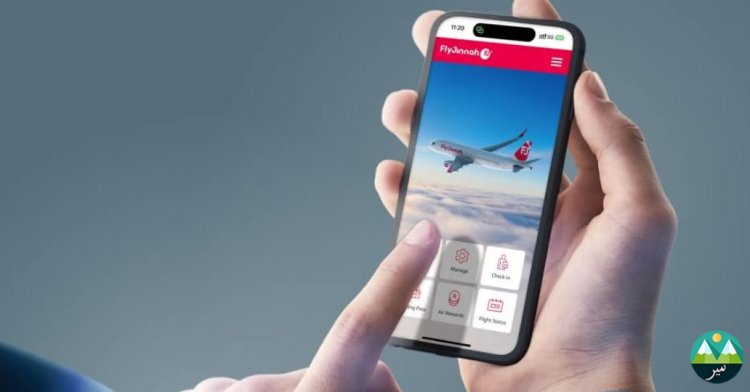 Fly Jinnah has introduced a smartphone application designed to enhance customer convenience. This mobile app empowers passengers to effortlessly reserve and manage their flights. Using the Fly Jinnah mobile app, travelers gain the ability to explore a range of flight choices, book preferred seating, and avail themselves of various supplementary services, including baggage selection and meal preferences.
The standout feature of the Fly Jinnah mobile app lies in its seamless integration of the check-in procedure. With this ingenious function, passengers can now conveniently check-in for their flights through the app, an advancement that not only conserves precious time but also circumvents long queues and superfluous complexities. Furthermore, the app provides digital boarding passes, effectively eliminating the necessity for hardcopy printouts and facilitating an expedited and hassle-free boarding experience.
In addition to its core functionalities, the app extends access to Fly Jinnah's loyalty program, allowing passengers to conveniently manage their loyalty points and even redeem rewards directly within the app's interface. Keeping passengers well-informed, the app offers real-time flight status updates and provides a direct line of communication to the airline's customer support, should assistance be required.
The Fly Jinnah mobile app is conveniently available for download on iOS, Android, and Huawei devices. Interested passengers can easily acquire the app by navigating to their respective app stores and searching for "Fly Jinnah," ensuring effortless access to its array of user-friendly features.