Fly Jinnah is Ready to Take Off on International Routes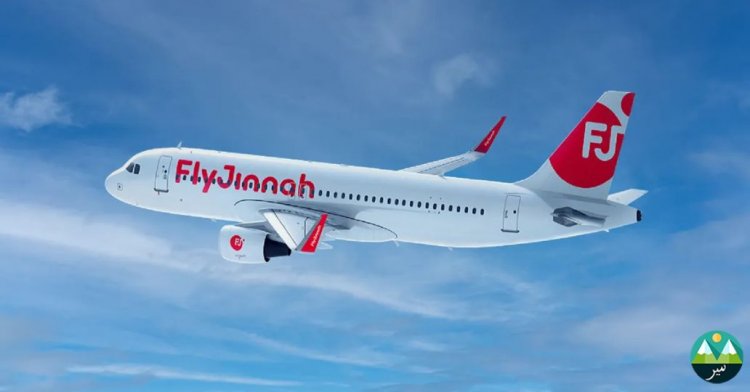 In a significant development, Fly Jinnah, a prominent low-cost carrier in Pakistan, is spreading its wings beyond the national borders. After an entire year of successful operations on domestic routes, the airline has received the green light to embark on international journeys. This remarkable milestone marks a pivotal moment in the airline's history.
The much-anticipated approval for Fly Jinnah's international operations came from the cabinet, following a recommendation from the Aviation Ministry. Caretaker Information Minister Murtaza Solangi, the bearer of this exciting news, confirmed the grant of approval. This development signifies a significant stride in the airline's expansion and signifies its commitment to providing quality service to a broader audience.
Fly Jinnah's international route network is poised to connect Pakistan to numerous destinations around the world. The airline has a diverse range of countries on its radar, including Afghanistan, Bangladesh, Iraq, Malaysia, Oman, Qatar, Saudi Arabia, Thailand, Turkiye, and the United Arab Emirates. This expansive network is a testament to Fly Jinnah's ambition to become a pivotal player in the international aviation arena.
Before venturing into international skies, Fly Jinnah made a name for itself in Pakistan's domestic aviation market. Over the past year, it has offered reliable and cost-effective travel options to passengers traveling within the country. Major cities such as Karachi, Lahore, Islamabad, Peshawar, and Quetta have all been well-connected by Fly Jinnah's services. This domestic success has undoubtedly laid a strong foundation for its international expansion.
Fly Jinnah has not only garnered attention for its affordability but also for its impressive punctuality record. According to a national daily, the airline has maintained a remarkable record by operating more than 4,370 domestic flights during its first year. This commitment to punctuality earned Fly Jinnah the coveted number-one spot in the Pakistan Civil Aviation Authority's domestic flight punctuality rankings.
Fly Jinnah proudly boasts an astonishing on-time departure rate of 87.93%. It has outshone other competitors in this regard, with Air Sial coming in at a close second with an 86.89% on-time departure rate. Following them are Air Blue at 78.36% and Serene Airlines at 62%. The airline's exceptional punctuality is a testament to its dedication to providing a seamless travel experience to its passengers.