Lamination Paper Shortage in Pakistan Causes Passport Issuance Crisis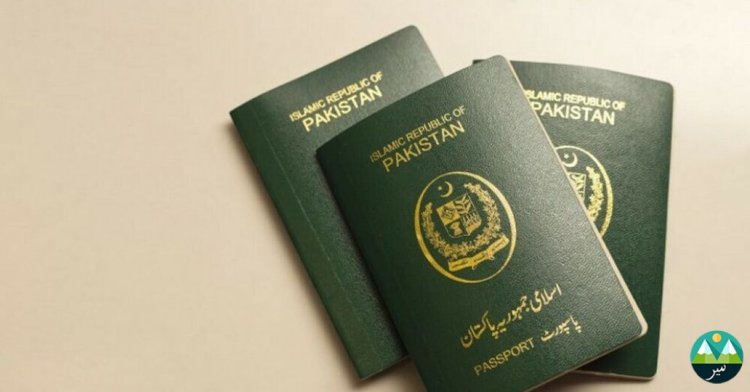 In a concerning turn of events, Pakistan is currently grappling with a scarcity of lamination paper, leading to a nationwide shortage of travel documents and severe delays in passport issuance. The Directorate General of Immigration & Passports (DGI&P) in Pakistan has reported that the lamination paper crucial for passport production is imported from France.
The ramifications of this shortage have been far-reaching, affecting individuals with imminent travel plans, especially students and professionals. Zain Ijaz, a resident of Gujrat, had secured admission to a university in the UK but is now confronted with uncertainty as he is unable to travel without a valid passport. Expressing his frustration, Ijaz lamented, "I was all set to move to Dubai for work soon. My family and I were beyond ecstatic that our fortunes would finally change, but the mismanagement of DGI&P seems to have cost me my golden ticket out of poverty and this country."
Similarly, a student from Peshawar, Hira, shared her predicament, stating, "My student visa for Italy was recently approved, and I had to be in the country in October. However, the unavailability of a passport robbed me of an opportunity to leave." This is not the first time Pakistan has faced such a crisis; in 2013, passport printing came to a halt due to financial issues and a shortage of lamination papers.
In response to questions about DGI&P's efficiency, Qadir Yar Tiwana, the Director General for Media of the Ministry of Interior, reassured the public, stating, "The situation will soon be under control, and passport issuance will continue as normal." Tiwana acknowledged the government's efforts to address the crisis and mentioned a decline in the backlog.
Residents of Karachi have also been severely impacted by the delays. Faizan from North Nazimabad revealed that the city receives approximately 3,000 passport applications daily, leading to significant delays. Another resident, Amir from Gulshan-e-Iqbal, shared his frustration, stating that despite receiving an SMS from DGI&P indicating his passport was ready for pickup, he was informed upon reaching the office that it had not arrived.
According to reports, the passport office in Peshawar is currently processing only 12 to 13 passports per day, a significant decrease from the previous 3,000 to 4,000 passports per day. The authorities offer little reassurance, admitting that the backlog may persist for another month or two.