An Ultimate Travel Guide to Skardu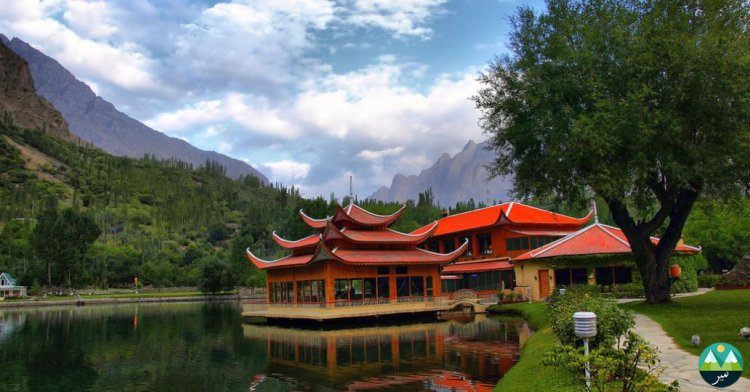 Skardu is located in the eastern part of the Gilgit-Baltistan region at an altitude of about 2230 meters. This place has natural attractions which make it one of the favorite destinations for tourists. If you are planning to visit Skardu, here is the complete tour guide for you.
Weather Conditions in Skardu:
Skardu' has a mild climate as compared to other places in northern Pakistan. The months from June to September are warm, and the temperature is up to 30°C. However, from December to February, the temperature drops to minus degrees.
When to Visit Skardu:
If you want to see a glimpse of lush green scenery at comfortable temperatures, then the summer season (from June to September) is the best time to visit Skardu. However, if you are a fan of autumn and want to witness reddish-brown and yellowish leaves covering the landscapes, then October is the perfect month to visit Skardu.
How To Travel To Skardu:
By Air: Pakistan International Airlines has daily direct flights from Islamabad and Karachi to Skardu airport. However, these are quite expensive despite a shorter duration.
By Road: You can reach Skardu by bus from Islamabad. The drive takes you over the Karakoram Highway. You can also go to Skardu from Gilgit in 8 hours by public transport.
Hotels In Skardu:
There are several hotels in Skardu.
Shangrila resort Skardu, around Lower Kachura Lake, is the most famous resort in Skardu.
Some of the other best hotels at affordable prices are:
Hotel Mountain Lodge at Satpara Road Skardu

Arish Luxury Suites in Sumbul Town, Skardu

Hotel Dewanekhas, Skardu dewanekhas road

Eat and Read Hotel, Gamba Skardu Hoto
Places to See in Skardu:
Skardu Fort: It is in Skardu city and is also known as Kharpocho which means The king of Forts. This fort has historical importance as several battles occur here. It has an awesome sight of the Indus River.

Deosai National Park: It is located southeast of Skardu. Deosai National Park was first built to protect the Himalayan Brown Bear and other endangered species. You should visit this park to enjoy incredible landscapes and Kalapani, Barapani, and Sheosar Lake.

Satpara Lake: It is about a 20 minute drive away from Skardu. Sadpara Lake is surrounded by glacial mountains. It has crystal clear water and is also a good spot for fishing.

Shangrila Lake It takes 1 hour by jeep to see this shimmering Shangrila lake which is also called Kachura Lake. During spring, it is surrounded by colorful flowers and exotic trees loaded with peaches, apricots, and apples.
You can also visit Shigar Valley, Organic village, Narsok village, Manthoka Waterfall, Sarfarangah Desert, and many more.
Food Options in Skardu:
Balti cuisine is the most popular in this area. You should try dishes from this cuisine, such as:
Namkeen chai: milk tea with a little touch of salt and spices.

Papu: buckwheat pasta in a creamy sauce

Mamtu: steamed dumplings filled with beef, mutton, or yak meat

Balti lentil soup: thick lentil and vegetable stew
Where to go after visiting Skardu:
After enjoying your trip to Skardu, you can visit:
K2

Fairy Meadows

Hunza Valley

Islamabad