Chikkar: The Hidden Hill Station in Azad Kashmir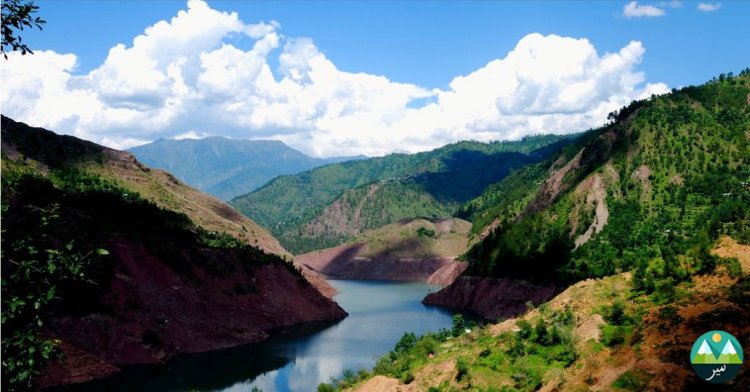 Azad Kashmir, a region known for its breathtaking natural beauty, is home to a hidden gem that beckons travelers seeking tranquility, adventure, and an escape from the ordinary - Chikkar, the hidden tourist hill station in Azad Kashmir. This hill station is about 45 kilometers from Muzaffarabad and offers beautiful landscapes and green fields. The journey from Muzaffarabad takes approximately 55 minutes on well-paved and carpeted roads, with public transport options available. Hiking treks are also available for those who prefer a more adventurous approach.
All About Chikkar:
In this blog, we will share all the information related to Chikkar:
A Hidden Oasis:
Chikkar is a relatively undiscovered paradise when compared to the more well-known tourist spots in Pakistan. This relative obscurity has been a blessing, preserving its pristine beauty and tranquil ambiance. Situated amidst the lush greenery of Azad Kashmir, Chikkar promises a sanctuary away from the hustle and bustle of city life.
Serenity Amidst Nature:
The primary allure of Chikkar is its unspoiled natural beauty. The hill station is blanketed with dense forests, misty valleys, and enchanting waterfalls, set against a backdrop of green fields and picturesque landscapes. It's a haven for nature enthusiasts and wildlife aficionados. Whether you opt for nature walks, bird-watching expeditions, or simply relaxing amidst the tranquil surroundings, Chikkar's diverse flora and fauna will captivate your senses.
Accommodation and Guest Houses:
For travelers seeking a comfortable stay, Chikkar offers two guest houses:
AJK Tourism Guest House: Constructed by the Department of Tourism in 2016, this beautiful guest house features 10 well-appointed rooms with all the basic facilities you need for a pleasant stay. From a TV lounge to mini-bars in rooms and even solar-powered electricity backup, this guest house ensures a comfortable and relaxing experience.
Chikar Guest House: Another option for accommodation, Chikar Guest House, provides a cozy and welcoming atmosphere for visitors. It's an ideal place to unwind after a day of exploration.
Town and Villages:
On your way to Chikkar, you'll come across several charming towns and villages, each adding its unique charm to the journey.
Gari Dupatta: This small town, situated along the banks of the Jhelum River, is the first stop on your way to Chikkar.
Chattian: Another quaint settlement, Chattian serves as a perfect place to take a break during your journey.
Dhani: This is the third town you'll encounter on your way to Chikkar, each town offering a glimpse into the local culture and way of life.
Lakes:
Chikkar is not just about lush landscapes and charming villages; it also boasts some stunning lakes. One of the most famous is Zilzal Lake, a renowned tourist attraction in the region. The lake's tranquil waters and breathtaking surroundings make it a must-visit destination during your stay in Chikkar.
In Conclusion:
Chikkar, Azad Kashmir's premier hidden tourist hill station, is a destination where nature thrives, adventure awaits, and serenity reigns. It's a hidden treasure that has managed to stay off the tourist radar, preserving its natural charm and offering an authentic experience to those who seek it. If you're looking for an offbeat hill station in Pakistan that promises a perfect blend of serenity and adventure, Chikkar should be your next travel destination. Prepare to be captivated by the untouched beauty of this hidden gem in Azad Kashmir.