Top 5 Places to Visit if you love Cherry Blossom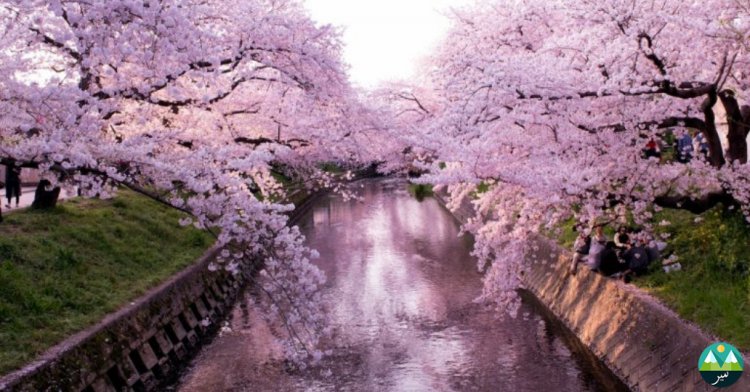 Cherry Blossoms are the enchanting beauty of nature that symbolize the arrival of spring. When these lovely pink flowers bloom, it is an official sign that spring has finally started. One should see the magical wonders of cherry blossoms once in a lifetime.
If you are planning to see cherry blossoms in the upcoming spring, we have got you covered. Here are some of the best places in the World (including Pakistan) where you can enjoy a glimpse of these pastel flowers and luxurious sceneries of cherry trees.
Hunza Valley, Pakistan:
Hunza Valley is one of those places in Pakistan where you can relish the beauty of Cherry Blossoms. In the Spring season, the trees sprout flowers and cover the valley with white and pink flowers carpet. The cherry blossom season starts from mid of March and lasts till April.
If you are planning to visit Hunza Valley to see cherry blossoms, there are several travel companies that are offering Hunza adventure tours, especially in the spring season.
Tokyo, Japan:
If you want to see cherry blossoms outside of Pakistan, then Japan is well-known for its alluring cherry trees. Cherry blossom viewing season starts from late March till April. Shinjuku Gyoen Park in Tokyo is a must-visit to see this seductive beauty.
Paris, France:
Paris, the most romantic city in the world, is already a tourist favorite place. But, the cherry blossoms season from mid-March to late April made this place a heaven on Earth. Champs de Mars around the Eiffel Tower gives you the best spot to capture these beauties with a view of the Eiffel Tower.
Washington, DC:
The cherry blossom season in Washington DC is marked by an event known as the National Cherry Blossom Festival. The festivities of this event start from March 20 till April 14. The Tidal Basin is the best place to have a walk under these charming cherry trees.
NYC, New York:
Central Park in New York City is no doubt the best place to see the splendor of cherry blossoms which start from mid-April to early May. You can also attend the Cherry Blossom Festival at the Brooklyn Botanic Garden which is typically held in April or May.