Ramadan Food Deals 2023 that You Must Check out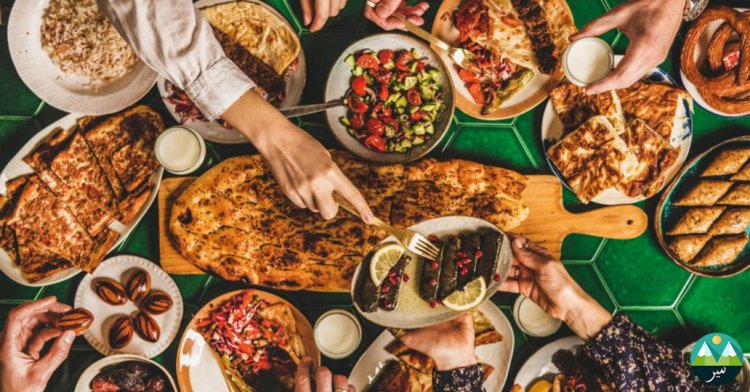 Ramadan is not only a time for spiritual reflection but also a time for delicious food. If you are looking for amazing deals on your favorite restaurants during Ramadan, we've got you covered.
In this blog, we'll be sharing some of the best Ramadan deals for 2023 that you won't want to miss. So, sit back, relax, and get ready to save some money this Ramadan season.
KFC Ramadan Deal 2023:
KFC Pakistan has some irresistible offers for its customers, and one deal that is getting a lot of attention is the KFC Zinger Box. This deal includes four delicious zingers, two soft bakes, one pack of classic Lay's chips, two flavored milk from Olper's, and a 1.5-liter drink, all for an amazing price of only Rs. 1650. It's the perfect meal to share with family and friends while breaking the fast during Ramadan.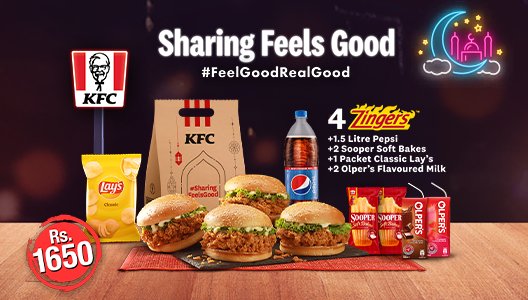 You shouldn't miss this opportunity to try the delicious flavors of KFC, so make your way to the nearest KFC outlet and enjoy their mouth-watering Ramadan specials.
Hardee's Ramadan Deal 2023:
Hardees is offering two Ramadan deals this year to satisfy your taste buds on a budget:
Family Feast: 2499/-
1 Big Burger + 1 Crispy Chicken + 2 Value Chicken sandwich + 6 pcs Golden Chicken Bites + 1 Med Fries + 4 Drinks
Double Feast: 1399/-
1 Chicken Fillet + 1 Grilled Chicken + 1 Reg Fries + 2 Drinks

Howdy Iftar Caboodle:
Howdy brings you an exclusive Iftar Deal for just Rs. 1999+ tax. This deal includes a Burger (Any single patty burger), Fruit Salad, Curd Fusion (Dates/Nuts/Coconut/Yogurt), Three Milk Cake (Lotus), 2 Chipotle Chicken Wings, Chicken Skewer, Jalapeño Popper, Chilli Bite, and Mint Margarita.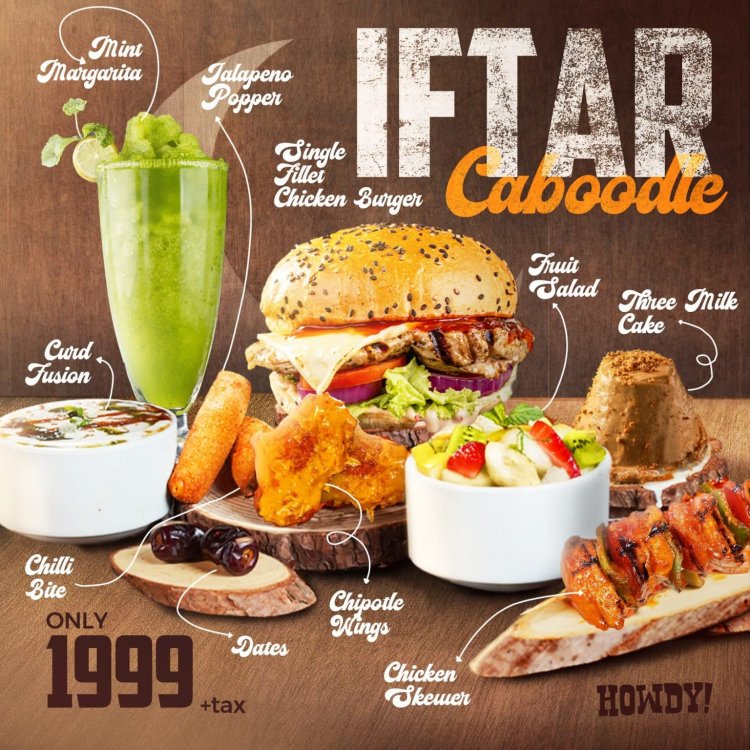 Dominos Buy 1 Get 1 free Deal:
This Ramadan, dominos is offering a buy one Pizza and get another one FREE deal. To place your order call 111-366-466. This deal is only valid on Large & Medium Classic Crusts.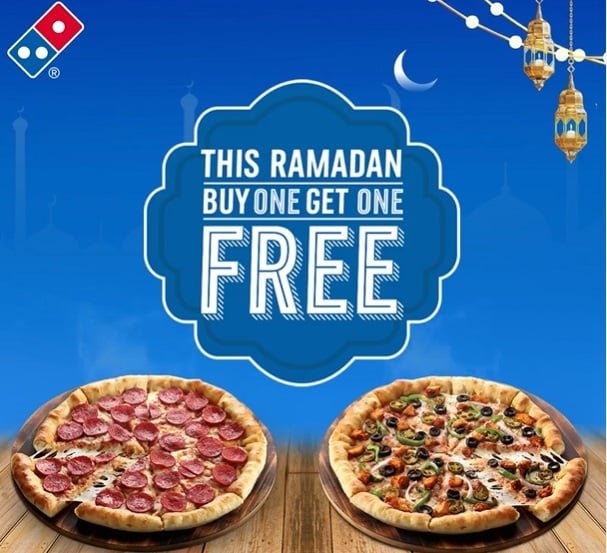 OPTP Exclusive Ramadan Bag:
OPTP is bringing the joy of Ramadan with its Exclusive Ramadan Bag. It includes 4 Shotgun Burgers, signature Jumbo Fries, and 1 liter of Coke for just Rs. 1290. Order their deal now which is only available on delivery.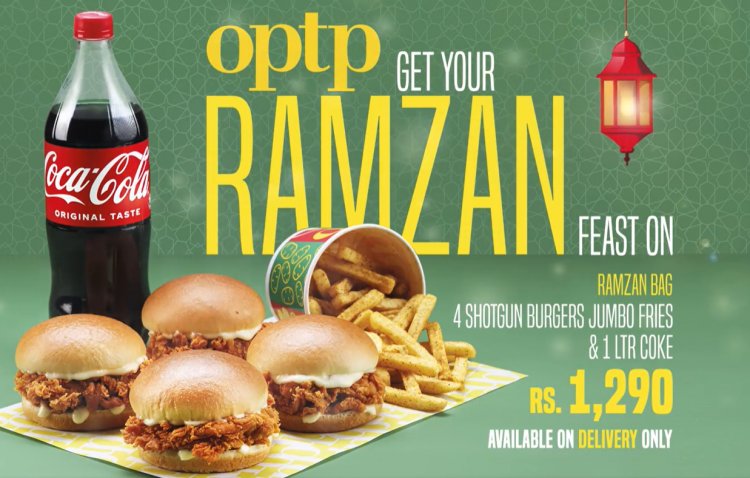 Subway Iftar Delight:
Subway is offering an amazing Iftar delight. They are offering one free sub if you buy two subs and 2 drinks.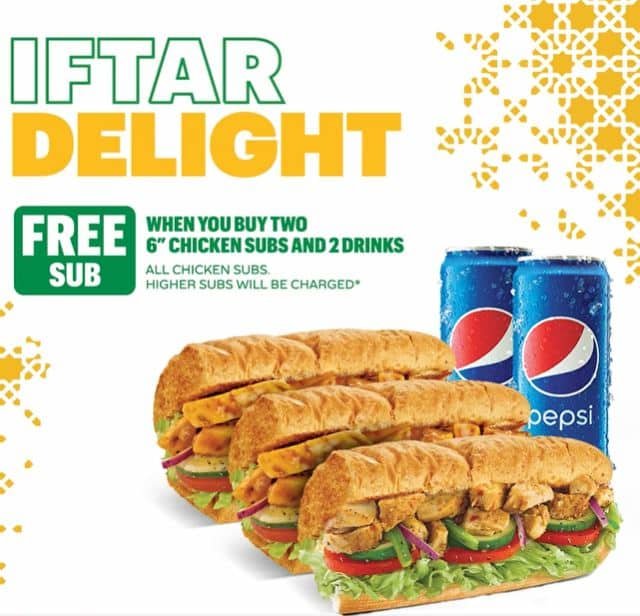 McDonald's Flash Deals:
McDonald's is offering a flash deal on specific days of Ramadan. You can buy their shakes, sundae, hot N' crispy burger, spicy burger, and Mc Nuggets for just Rs 295 each.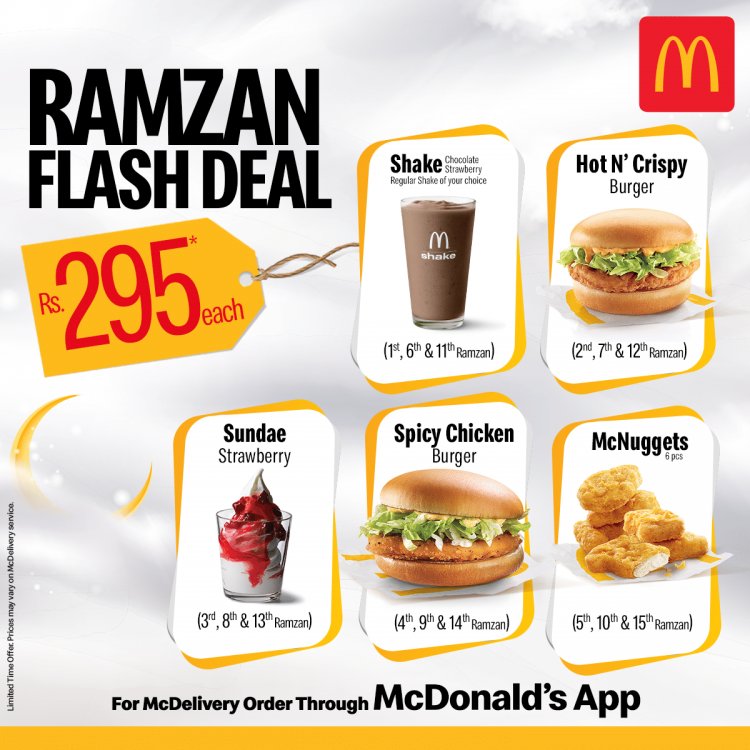 Daily Deli Co Cashback Offer:
Daily Deli Co is offering 15% cashback during Ramadan if you order from their app.