Russian Saved by Pakistan Army in Daring Rescue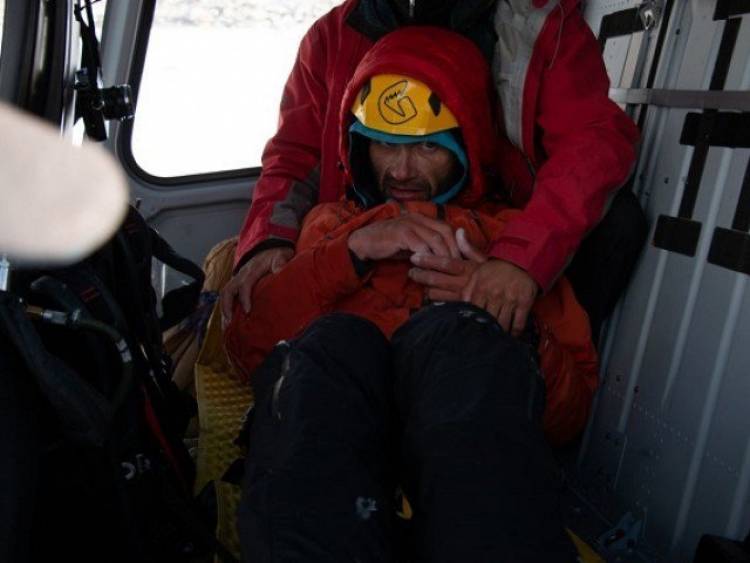 Russian climber ALexander Gukov after his rescue by the Pakistan army aviation from Latok 1 peak.
Pakistan Army has completed yet another successful operation to save a Russian climber in Northern Pakistan.
According to the statement of the army's media wing Inter Services Public Relations (ISPR) the operation was conducted at an altitude of 20,000 feet at Latok I peak in the Biafo glacier region.
Alexandro Gukov, a Russian mountain climber was on his way to summit Latok I peak along with his friend Sergey Glazunov when they got stranded at 20,000 feet on 25th of July.
Both the partners completed their climb after coming within 600 feet of the summit and started retreating when Sergey fell and embraced death.
Luckily Alexandro survived and was able to send an SOS message.
Pakistan Army Aviation made 7 attempts to rescue Alexandro and finally, they were able to beat the weather today.
Alexandro already exhausted his supplies 3 days ago and he has been shifted to Combined Military Hospital (CMH) Skardu.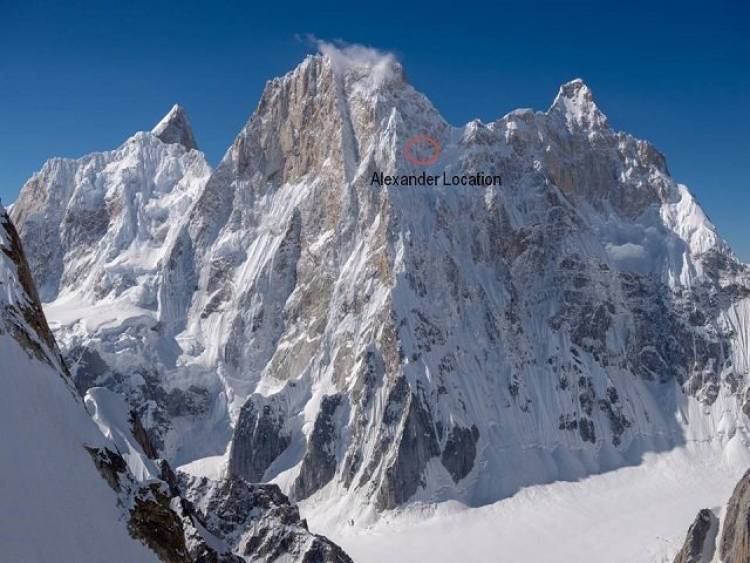 According to an official press release by the Inter Services Public Relations (ISPR) office "The unprecedented rescue mission was undertaken by Pakistan army aviation helicopters under extreme weather conditions making it the first ever rescue from such a height in Pakistan."
Latok I which is 23,442-foot high peak located in the Karakoram region is considered a deadly summit with no climber ever been able to conquer its Northern Ridge.
Alexandro and Sergey came closest to the peak but unluckily only one of them survived to tell the story of this mountaineering marvel.