Serena or Marriott? Which Hotel is Best in Islamabad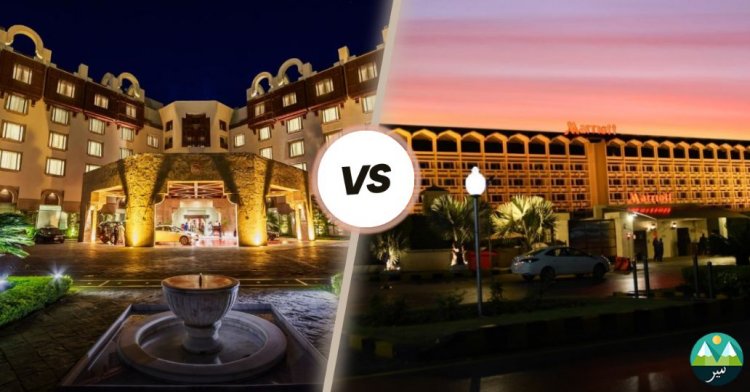 Islamabad is a vibrant city known for its stunning landscapes, rich history, and warm hospitality. Whether you're visiting for business or pleasure, choosing the right hotel is crucial for a comfortable and enjoyable stay.
Serena or Marriott? Let's Compare them:
In this blog, we will compare two prominent hotels in Islamabad: Serena Hotel and Marriott Hotel. Join us as we explore their features, services, guest experiences, and pricing to help you make an informed decision for your next trip.
Overview of Serena Hotel Islamabad:
Serena Hotel Islamabad is a luxury hotel situated in the heart of the city. Its prime location offers easy access to major attractions, government offices, and commercial areas. The hotel's architecture blends modern design with traditional Pakistani influences, creating an elegant and inviting atmosphere. Serena Hotel prides itself on providing top-notch amenities and facilities, including exquisite dining options, a rejuvenating spa, a well-equipped fitness center, and spacious and well-appointed rooms and suites.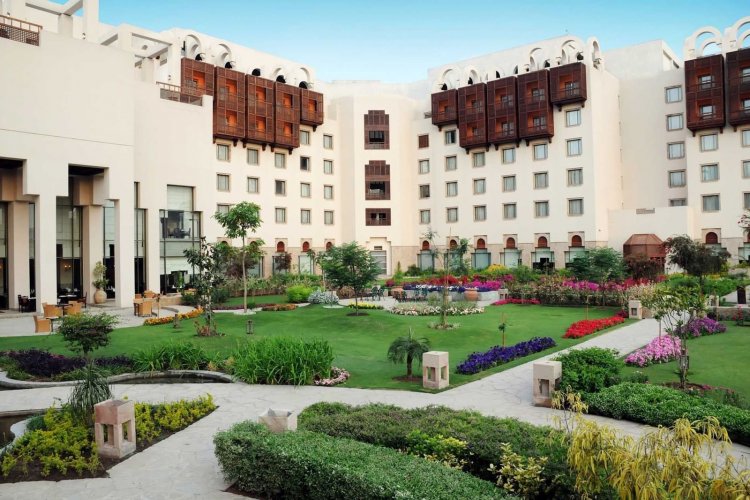 Overview of Marriott Hotel Islamabad:
Marriott Hotel Islamabad is another prominent hotel that caters to the needs of discerning travelers. Nestled amidst lush greenery, the hotel offers a tranquil setting while being conveniently located near the city center. The architectural design of Marriott Hotel combines modern aesthetics with elements inspired by local culture. Guests can enjoy a wide range of amenities such as diverse dining choices, a refreshing pool, a fully-equipped business center, and comfortable rooms and suites featuring contemporary designs.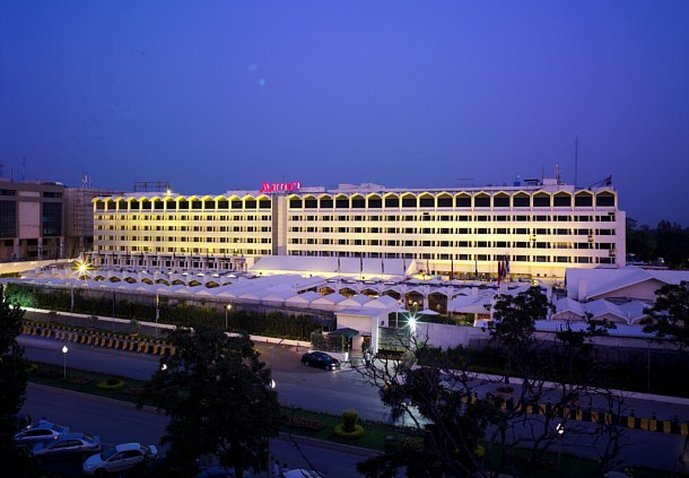 Comparing the Features and Services:
When comparing Serena and Marriott hotels in Islamabad, several factors come into play. Both hotels boast prime locations, with Serena Hotel being centrally located and Marriott Hotel offering a peaceful retreat. The ambiance and architectural styles differ, with Serena Hotel embracing a more traditional elegance, while Marriott Hotel exudes a contemporary charm.
In terms of amenities, Serena Hotel offers a luxurious spa experience, a well-equipped fitness center, and multiple dining options that cater to diverse tastes. Marriott Hotel features an inviting pool, a business center for corporate travelers, and an array of dining choices that showcase international flavors. Customer service is highly regarded at both hotels, with attentive and professional staff dedicated to ensuring a memorable stay.
Guest Experiences and Reviews:
Serena Hotel has received rave reviews for its exceptional service, attention to detail, and elegant ambiance. Guests praise the hotel's friendly staff, exquisite dining experiences, and the tranquility it provides amidst the bustling city. Marriott Hotel has also garnered positive reviews, with guests appreciating its modern facilities, comfortable rooms, and efficient service. It's worth noting that both hotels have received accolades and recognition for their commitment to excellence in the hospitality industry.
Pricing and Value for Money:
When it comes to pricing, Serena Hotel tends to be positioned as a luxury option with higher rates, reflecting its premium services and amenities. On the other hand, Marriott Hotel offers a more competitive price range, catering to a broader range of budgets.
At Serena Hotel, you can enjoy a luxurious stay for $220 per night, while Marriott offers comfortable accommodation for a slightly lower price of $186 per night.
Consider your priorities and budget to determine the best value for your money, weighing the overall experience against the price.
The Bottom Line:
Choosing between Serena Hotel and Marriott Hotel in Islamabad depends on your preferences and requirements. Serena Hotel's central location, traditional elegance, and luxurious amenities make it an excellent choice for those seeking a refined and indulgent experience. Marriott Hotel's serene setting, modern facilities, and competitive pricing make it a compelling option for travelers seeking comfort and value. Ultimately, the decision rests with you, based on your individual needs and priorities. Remember to book in advance and enjoy a remarkable stay in Islamabad, regardless of the hotel you choose. Safe travels!