Emergency Measures Taken in Punjab as Smog Worsens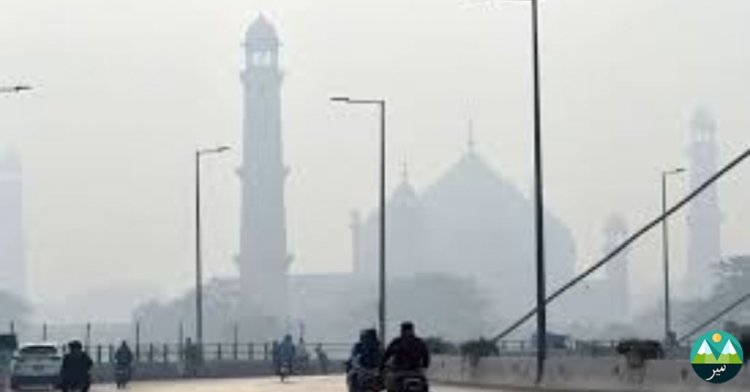 In a desperate bid to protect millions of citizens from worsening smog, the caretaker provincial government of Punjab has resorted to drastic measures. The smog situation in Punjab, particularly in its capital city, Lahore, has reached a critical point, necessitating immediate action to combat the adverse environmental conditions that have engulfed the region.
Amidst this environmental emergency, the National Disaster Management Authority (NDMA) has issued a smog forecast for all districts of Punjab. This forecast utilizes a five-tier classification system, with the 'hazardous' category representing the highest level of smog severity.
According to the NDMA's forecast, a bleak scenario looms over Lahore and several other districts in Punjab. Lahore, Gujranwala, Faisalabad, Multan, and Bahawalpur are all expected to experience hazardous levels of smog until November 12. The rest of the province is faring little better, with the majority of districts predicted to face either 'very unhealthy' conditions in 22 districts or 'unhealthy' conditions in nine districts. Unfortunately, none of the districts are expected to have 'satisfactory' environmental conditions during this period.
In light of this impending environmental crisis, the caretaker Punjab government has taken immediate steps to protect the well-being of its residents. Suffocating smog has disrupted daily life in the province, with Lahore being particularly hard-hit. To address this dire situation, the provincial government has announced the closure of schools and offices.
On November 10, Friday, all educational institutions and offices in the Lahore division, Gujranwala, Nankana Sahib, and Wazirabad will remain closed. It's important to note that this closure is effective for this week only. Additionally, markets will also observe closure on Saturday, with hotels, parks, and cinemas following suit on both Friday and Saturday. These businesses typically remain closed on Sundays.
As Punjab grapples with a severe smog crisis, the caretaker government's swift action in closing schools and offices underscores the gravity of the situation. The NDMA's smog forecast serves as a stark reminder of the hazardous conditions faced by numerous districts in the province, urging residents to take preventive measures for their health and well-being.
The smog crisis in Punjab is a poignant reminder of the pressing need for long-term solutions to combat air pollution and improve air quality. As responsible citizens, we must support environmental initiatives, promote sustainable transportation options, and advocate for policies that reduce emissions, ensuring a healthier future for future generations.