Is travelling to Pakistan's Northern areas safe?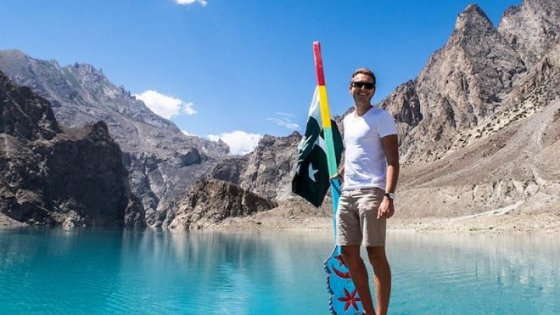 Yes! Travelling to northern areas, even any area in Pakistan is completely safe. While planning a trip to northern areas, the first and utmost concern of the majority of people is safety and security. Everyone needs to get safety assurance, so they can travel and peacefully spend days and nights in strange places. In this guide, we will clear all your doubts regarding the safety of Pakistan.
Pakistan security situation
Despite the misconceptions that used to be popular about Pakistan, there are a massive number of populations who feel safe travelling and living in Pakistan. This is because of the tight hold of Pakistan's military working hard to maintain peace and ensuring potential threats are dealt with without any harm. Several beautiful places in Pakistan, such as the northern areas are peaceful and secure for casual tourists, which is why a majority of foreign visitors consider Pakistan the most welcoming, safe and peaceful country.
Northern areas are absolutely safe!
Pakistan is blessed with beautiful, mesmerizing and scenic views that are great for adventure and making memories. Besides beautiful views, another speciality of the country Pakistan is that the people there are extremely loving, friendly and welcoming. They will try their best to be a perfect host for you if you ever visit them. So, whether you are planning a solo trip or a family trip, the northern areas of Pakistan are completely safe to travel to!
How do stay safe while travelling to northern areas of Pakistan?
Travelling to any part of the world, whether it is safe or unsafe, comes with an increased number of risks. Therefore, planning safe and following every possible precaution is best for the safe side of travellers. If you are planning a trip from another country to Pakistan, it is to make sure that you have all the required details regarding directions and routes. Getting an expert help of a travel guide would be best to prevent mishaps and misunderstandings. Stick to your cash and avoid driving in late at night. The months in which you are planning a trip play a big role, such as the best time to travel to northern areas of Pakistan is March till June mid and September. It is because the beauty during these months is at its peak, and there are no chances of roadblocks or land sliding.