A Glimpse of Beautiful Waterfalls of Azad Kashmir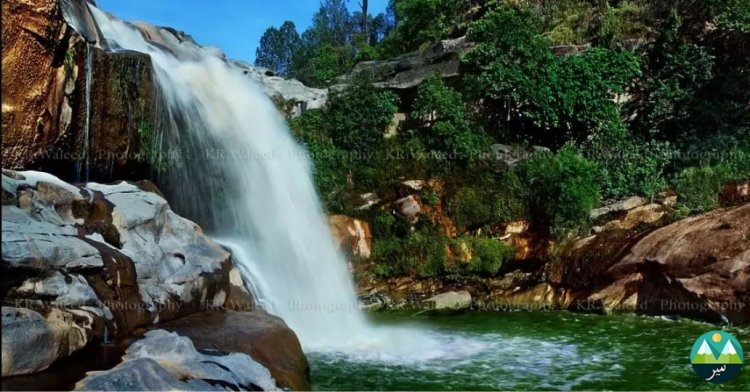 Located in the breathtaking landscape of the Kashmir valley, Azad Kashmir is a land of untamed beauty and enchanting wonders. Azad Kashmir, which means "The Free State," stands as an independent region between Pakistan and India. Established in 1947, it celebrates its foundation day on the 24th of October. This picturesque region shares borders with Gilgit-Baltistan in the north, Punjab Province of Pakistan in the south, Khyber Pakhtunkhwa Province in the west, and is separated from Indian-held Kashmir (IHK) by the Line of Control (LOC) in the east. Spanning 13,297 square kilometers (5,134 square miles), Azad Kashmir is a testament to nature's unparalleled artistry.
Kashmir
Often referred to as "heaven on earth," Kashmir's landscape and scenery are truly mesmerizing. The lush green meadows, towering snow-capped peaks of the Great Himalayas and the Pir Panjal Mountain Ranges, meandering rivers like the mighty Jhelum and the enchanting Neelum, dense forests teeming with diverse wildlife, and the melodious symphony of waterfalls all combine to enhance the mystic charm of this valley manifold.
Waterfalls of Azad Kashmir
While the entire valley is a treasure trove of natural beauty, the enchanting waterfalls that adorn Azad Kashmir are particularly captivating. These cascading wonders not only offer a visual feast but also a soothing retreat for travelers. Let's explore some of the most spellbinding waterfalls in the region.
1. Tilni Waterfall
Located in Baithak Baloch, Sudhnuti District of Azad Kashmir, Tilni Waterfall remains a hidden gem. Situated just 110 kilometers away from Islamabad, this waterfall is a relatively unexplored beauty. It is tucked near a High School, awaiting discovery by avid adventurers.
2. Jamgar Waterfall
Jamgar Waterfall, located in the Neelum Valley of Azad Kashmir, is nothing short of a natural masterpiece. Surrounded by hills and lush trees, this magnificent waterfall offers an awe-inspiring backdrop. The thickly forested track leading to it enhances the overall experience, making it a must-visit spot for tourists exploring the Neelum Valley.
3. Gulpur Waterfall
In the town of Gulpur, Kotli District of Azad Kashmir, you'll find the picturesque Gulpur Waterfall. Situated 124 kilometers from Islamabad, this waterfall serves as a perfect summer retreat and an ideal picnic spot, especially for families and friends seeking a tranquil escape.
4. Cham Waterfall
Cham Waterfall graces the village of Chinari in Hattian Bala District, Azad Kashmir. Located just 51 kilometers from Muzaffarabad, this hidden gem is accessible through the well-maintained Jhelum Valley Road (Muzaffarabad-Srinagar Road). Accommodation options are available for travelers looking to immerse themselves in the natural beauty of this region.
Conclusion
Azad Kashmir, with its breathtaking waterfalls, epitomizes the unspoiled beauty of nature. These cascading wonders not only offer a respite from the hustle and bustle of city life but also serve as a reminder of the awe-inspiring power of natural forces. As you explore the waterfalls of Azad Kashmir, you'll find yourself immersed in the tranquil serenity of these hidden paradises, reaffirming the region's well-deserved reputation as "heaven on earth." So, pack your bags, embark on an adventure, and witness the mesmerizing beauty of Azad Kashmir's waterfalls - an experience that will leave you spellbound and yearning for more.