The Potential of Tourism in Pakistan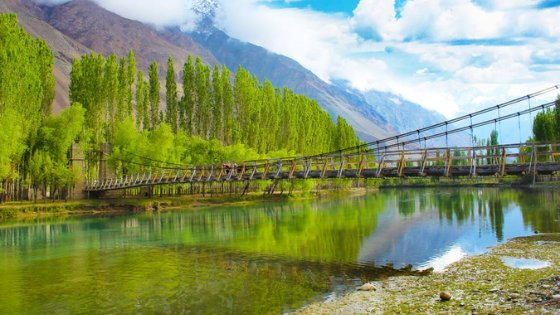 Tourism is a significant social and cultural phenomenon that impacts greatly on the economy and is the 4th largest export in the world. Tourism is a key source of employment these days and many parts of the world are dependent on it. It has a lot to offer to any country. First of all, it increases gross domestic product, foreign exchange earnings, and government revenue like tax. Then, it contributes to generating new job opportunities for locals and foreigners which results in increased avg income of the local community. Moreover, it also has an impact on the increase in foreign and local investments in development and infrastructure.
Pakistan is home to a number of natural tourist attractions as well as old civilization religious sites, making it a popular tourist destination. If infrastructure development, strategy, and vision for the tourism industry are given due attention, Pakistan can become a global center of tourist activity.
Tourism in Pakistan is greatly influenced by the country's culture and scenery. Pakistan's unique friendliness, cuisine, and location in the northern territories all draw travelers. Tourism and culture have strong ties to other industries and are key economic growth drivers. They contribute to indirect earnings in a variety of industries, as well as improving foreign and private investments, commerce, local development, and public infrastructure.
Pakistan's security situation has vastly improved in recent years. Pakistan was ranked above several industrialized countries in the Gallup Law and Order Report of 2021, with a score of 84 among Italy and Sri Lanka. In Numbeo's Crime Index 2022, Pakistan does far better than many advanced economies.
After battling years of instability, Pakistan is now experiencing an influx of tourists. Despite a lack of significant expenditures in the tourism industry, Pakistan is quickly becoming one of the world's greatest travel destinations. Cassie De Pascal became the first person to visit all 196 nations on the earth in 2017, and she ranked Pakistan as her fifth favorite country, noting it as one of the most instructive and enlightening experiences of her life.