Canadian HC visits Chitral Winter Sports Festival along with her Daughter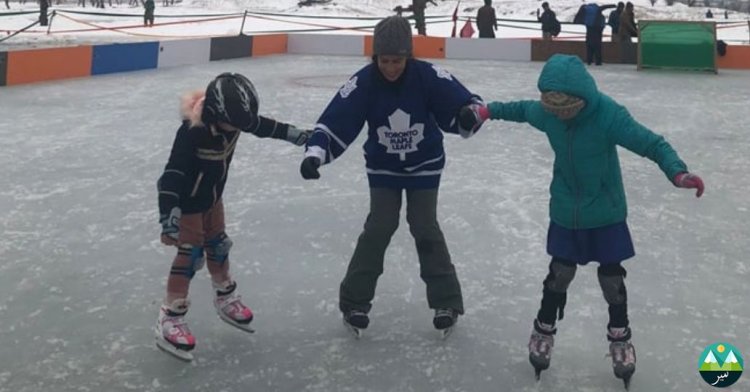 The Canadian High Commissioner Leslie Scanlon and her daughter, who is an ice-hockey coach, along with other Ice hockey lovers participated in the winter sports festival organized in Chitral and Gilgit-Baltistan in January 2023.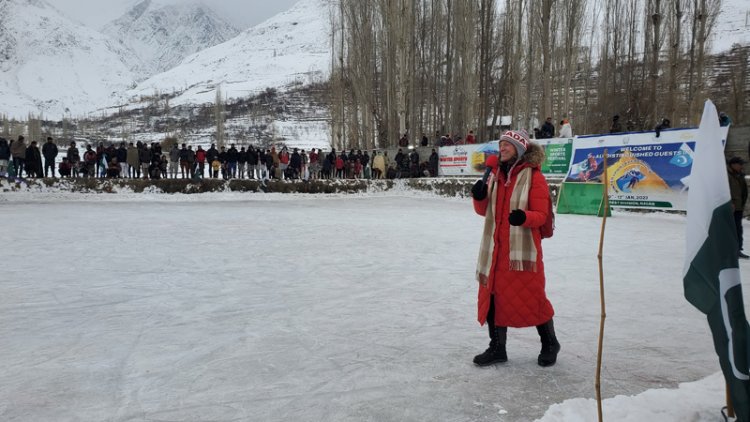 Canadians have been actively attending these winter festivals for the last four years in order to encourage women and girls to participate in sports activities. The winter festival is more than some sports activities. It also encourages environmental protection and eco-tourism. Moreover, it pays attention to the challenging impacts of climate change; and, supports economic development, especially for women.
The Canada Fund for Local Initiatives partnered with The Aga Khan Rural Support Programme to aid communities that are committed to promoting inclusive winter celebrations, addressing climate change adaptation and environmental preservation, and empowering female entrepreneurs.
The Canadian HC Leslie Scanlon said, "Canada has a Feminist International Assistance Policy, which underscores our belief that by including women and girls in everything from politics to the economy, and in sports, only then will communities thrive both in Canada and around the world."
"We all have a role to play in breaking down barriers and ensuring that women, girls, and the differently abled have every opportunity to succeed in life," she added.
Scanlon and her team also participated in Climate Walk with youth from the local Booni Environment Academy to raise awareness about the devastating effects of climate change and loss of biodiversity. The goal was to explore ways to integrate climate action into recovery efforts, with the aim of constructing more sustainable and fair economies and communities.
Winter sports have emerged as an effective means of cultural exchange, aligning with Canada's efforts to promote gender equality and tackle climate change on a global scale. Winter festivals offer a fun and engaging way for young people to engage in sports that promote their physical and mental well-being and bring communities together to overcome the challenges of the winter season.