Can a Foreign Female Tourist Travel safely in Pakistan?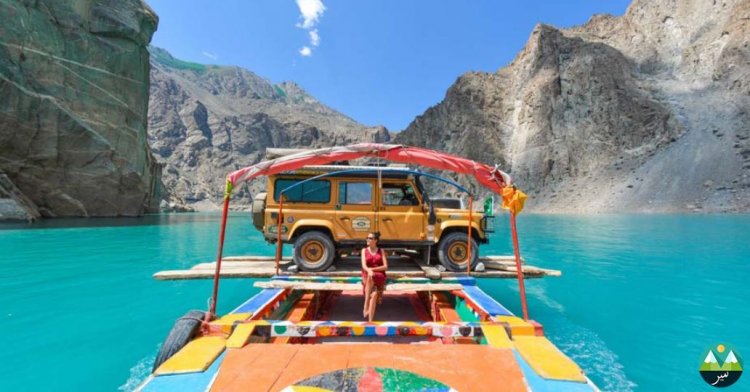 According to reviews of many foreign female travelers, Pakistan is considered a safe place for solo female tourists. They may have to face some issues just like every other foreign country, but it is still considered a better country for tourists.
Why should you travel to Pakistan?
Pakistan is a land of ultimate beauty and rich culture. It has some of the world's most breathtaking landscapes, including the towering peaks of the Himalayas, the pristine beaches of Gwadar, and the lush green valleys of Swat.
Women travelers can take advantage of these natural wonders to recharge and connect with nature. Moreover, It is the country with the most hospitable and kind people.
It has some of the best treks on Earth and is the cheapest country for travelers. One should visit it once in a lifetime to witness its breathtaking natural beauty.
Is Pakistan safe for Solo Female Travelers:
Many foreign females considered this country a safe place for solo female travelers. Like all other places, it can be sometimes challenging or you can face some issues, but overall it is worth it.
According to a female blogger Samantha Shea,
"Personally, I do believe that Pakistan is safe for female travel. Yes, it's patriarchal and conservative, but the reality is that foreign tourists are deeply respected in Pakistan."
Best Places for Solo Female Travelers in Pakistan:
Islamabad
Hunza Valley
Ghizer
Kalash Valley
Lahore
Skardu
Difficulties of Female Travel in Pakistan:
Solo female travelers may face staring or unwanted attention, particularly in crowded places.
You may face language barrier issues. Many people in Pakistan speak little or no English.
Traveling at night may not be a good option for Solo female travelers.
In some areas, the standard of hygiene may be lower than what you are used to, and it is important to take steps to protect your health while traveling.
Perks of being a female traveler in Pakistan:
Pakistani people are known for their hospitality and kindness, and this applies to women travelers as well.
People will take extra good care of you and will try to help you by considering you alone.
You will get better seats on the bus.
You will never have to sit next to a man. Females sit in the front, and men in the back.
Most men will spare their seats for you if you are standing on public transport.
Some Tips for Females who are traveling to Pakistan:
Do not be overly friendly with everyone.
Do not give your personal information such as your phone number to people you don't know.
Dress modestly. There are no mandatory rules for dressing, but it's important to be respectful of cultural and religious values.
Avoid traveling alone at night. If you must travel at night, it's advisable to do so in a group or with a trusted local.
Get a local SIM card. Telenor and Zong have the best coverage across Pakistan, but in Gilgit Baltistan, SCOM is the only 4G data provider.
Use Uber/Careem/Indriver in big cities instead of local rickshaws. Some Local drivers may charge you extra.
Always take cash with you. Some places may not accept online payments, especially in northern areas.
Learn some phrases in Urdu. It will help you in communication.
If you need help or feel threatened, don't hesitate to seek help from local authorities such as the police or embassy.