Shinwari: A Traditional Delicacy from Northern Pakistan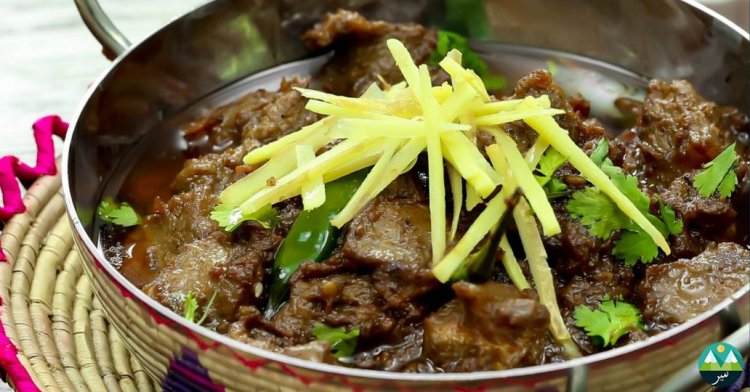 Shinwari is a traditional dish of northern Pakistan, and it is named after the Shinwari tribe.
It is a delicious and flavorful dish that is made with tender and juicy lamb or beef that is marinated in a special blend of spices before being grilled or roasted.
The key to making a good Shinwari dish is the marination process. The meat is typically marinated for several hours in a mixture of yogurt, garlic, ginger, and a blend of aromatic spices, including coriander, cumin, and cardamom. This helps to tenderize the meat and infuse it with rich flavors.
After marinating, the meat is usually grilled or roasted over an open flame until it is cooked through and slightly charred. It is then served with naan bread, salad, and chutney.
Where to Eat Shinwari in Northern Pakistan:
Shinwari is a popular dish in northern Pakistan and is often served on special occasions such as weddings and festivals. It is also a popular street food and can be found at food stalls and markets throughout the region.
Here are a few areas in northern Pakistan where Shinwari is a famous dish:
Peshawar
Swat
Islamabad
You can eat Shinwari from restaurants or street vendors.
Street Vendors:
It is a popular street food in northern Pakistan, and you can find it at food stalls and markets throughout the region.
Restaurants:
There are several restaurants in northern Pakistan that serve Shinwari, particularly in the Khyber Pakhtunkhwa province where the dish originated. Here are a few options:
Pearl Continental Hotel, Peshawar
Serena Hotel, Swat
Green Valley Restaurant, Swat
Bar. B.Q Tonight, Islamabad
Khan Baba Restaurant, Islamabad
These are just a few options, but there are many other hotels and restaurants in northern Pakistan that serve Shinwari and other traditional dishes.