Best Street Foods to look out for when Travelling to the North of Pakistan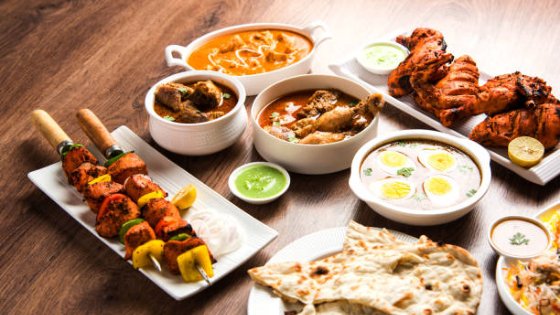 If you have ever visited the northern areas of Pakistan, you must know that Pakistan is much more than the breathtaking locations, snow-capped mountains, amazing sights, lush green woodlands, enriched history, and amazing sports. The delicious and mouthwatering food of Pakistan is a specialty that makes the Pakistani culture more beautiful. While on your trip to northern areas of Pakistan, you can enjoy a wide variety of delicious dishes popular in a certain area with their unique and special touch. In this guide, we have mentioned some of the best and most popular street foods to look out for when traveling to the north of Pakistan.
Afghani/Kabuli pulao
Considering the diverse cultures that Pakistan is home to, citizens hailing from Afghanistan brought some of their yummiest flavors and transformed the traditional Pakistani cuisine. Pakistani people love their Kabuli pulao and Afghan bread. Their exceptionally red and hard bread is popular for its unique taste that local people do not like to save for later and eat when it's hot. Their Kabuli pulao is more famous for its sweet taste as it is topped with carrots, nuts, and raisins. So, whenever you plan to visit the northern areas of Pakistan, don't forget to enjoy Kabuli Pulao.
Harissa
Harissa is one of the most famous dishes of Hunza. The excellent combination of meat, rice, green lentil, and wheat makes this dish a must-try. Most people confuse it with the famous Pakistani dish haleem/daleem, but it carries a pretty unique taste because of pure ghee. According to Kappa.pk, this dish is most preferred by the people of Hunza because it is considered a good source of protein.
Katwa
Katwa is another popular dish one must try while visiting the north of Pakistan. It is prepared with soft and delicate mutton and cooked in huge earthen pots. People enjoy this delicious and healthy dish with broiler-heated bread. This dish is now ending up exceptionally prominent at Pakistani weddings.
Chapshoro
Chap-churro, also known as, Berckuzh, is one of the tastiest and most popular dishes of Gilgit Baltistan. A bread loaded up with slashed meat, onions, tomato, coriander leaves, and peppers is considered an adaptation of pizza. This dish is baked in an oven for 15 minutes until it turns brown. pakistantourntravel.com recommends a place known as Jugloot Gouro for making the most delightful Chapshoro in Gilgit Baltistan.
Mamtu
Mamtu, the famous dumplings of north Pakistan, is an extremely tasty, adorable, and cheap food you must try during your visit. This dish initially originated in China and is known for its extraordinary taste. These sheep/beef-filled dumplings are the best street food you can enjoy as your supper meal.
Pakistani food is prepared with pure ingredients, hard work, and lots of love, which is one of the many good reasons Pakistan is known for. If you are planning to explore the breathtaking views of this country, don't forget to spice up your trip with these delicious foods.