Attabad lake: A Miracle of Natural Disaster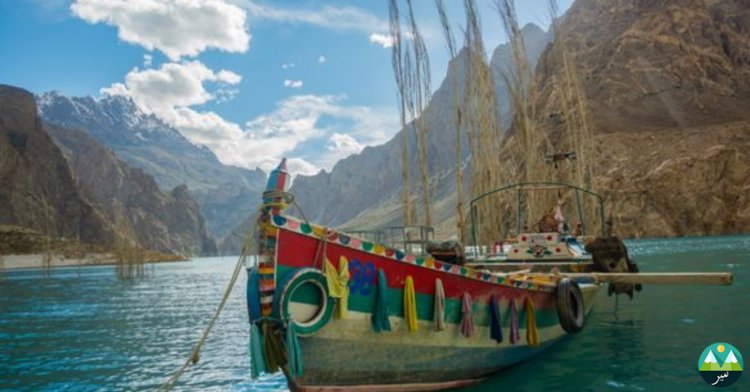 The Attabad Lake in the Hunza Valley is a beauty of nature and one of the prime tourist attractions. It is surrounded by the peaks of the Karakoram mountain range, which takes its stunning beauty to another level. However, this turquoise lake was created as a result of a natural disaster that happened on January 4, 2010. We can say that Attabad lake is a beautiful disaster of nature that took away people's lives but gifted us with a piece of heaven.
The disaster of January 4, 2010:
On January 4, 2010, A massive landslide hit the sides of the remote Hunza Valley in Gilgit Baltistan. The mountains crashed down and buried the village of Attabad. This tragic disaster killed 20 people and destroyed 26 homes.
Creation of lake:
Because of the landslide, the flow of the Hunza river was blocked for about five months. The water rose to a depth of over 100 m (330 ft), which gave birth to a new lake. The water started flowing over the landslide and displaced more than 6,000 people.
By August 2010, the overflow began to function well. But by that time, almost 25,000 people had been affected. The government provided relief to the victims and their families. Months later, the dam was held and it became a completely developed lake flowing along the valley.
Although it has a tragic birth, it has now become the livelihood of the people of this region because of the massive flow of tourists towards this lake.
A site of Tourism:
After the creation of Attabad lake, this mesmerizing beauty has become the site of tourist attraction. Many tourists come to witness its unique deep blue color and its tragic history. An increasing number of hotels, campsites, and guesthouses have been built around the lake. This place provides many recreational activities including boating, fishing, and jet-skiing.
Attabad Lake is about half an hour from Karimabad, Hunza District in Gilgit-Baltistan If you visit Hunza Valley, you can arrange trips to the lake with local guides. The boat trips usually last at least an hour. You can also organize five-day tours from Islamabad to Hunza Valley, Attabad Lake, and the Pakistan-China border.