A Group of Pakistani Bikers leaves for Makkah to perform Umrah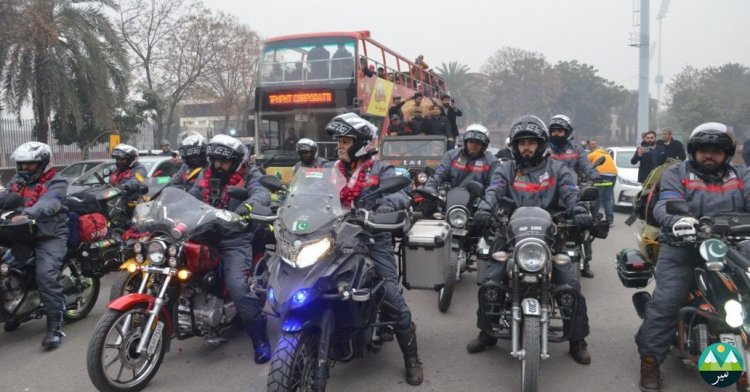 A group of 25 Pakistani bikers leaves for Saudi Arabia on bikes to perform Umrah. The bikers will cover over 14,000 KM for this religious tour to Makkah.
The leader of this bikers group, Biker Mukaram Tareen, said that the group is going to travel through six different countries in 60 days. This group decided to take the tour after the Saudi government relaxed rules for Umrah pilgrims last year by extending the duration of visas to 3 months and allowing them to travel to cities other than Makkah.
The biker's gang started their journey from Lahore on January 6.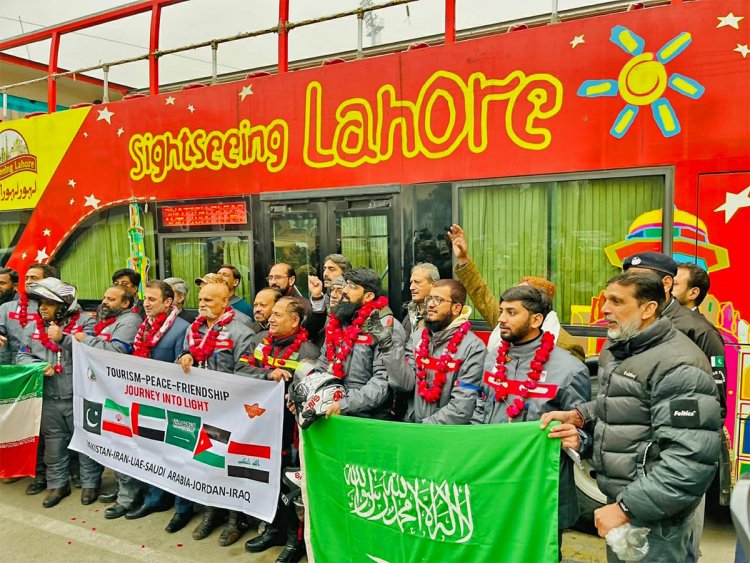 Pakistani bikers posing for a photo in Lahore as they start their Journey on January 6, 2023
Officials of the Tourism Development Corporation of Punjab (TDCP) and officials of Iran's Khana Farhang were present at Qaddafi Stadium from where the motorcyclists started their journey.
The TDCP said that the riders will travel through Iran, the UAE, Saudi Arabia, Kuwait, and Iraq. Their primary goal is to see the cultural, religious, and historical landmarks in every country. The final destination of the group will be Saudi Arabia where they will perform Umrah and stay for 19 days.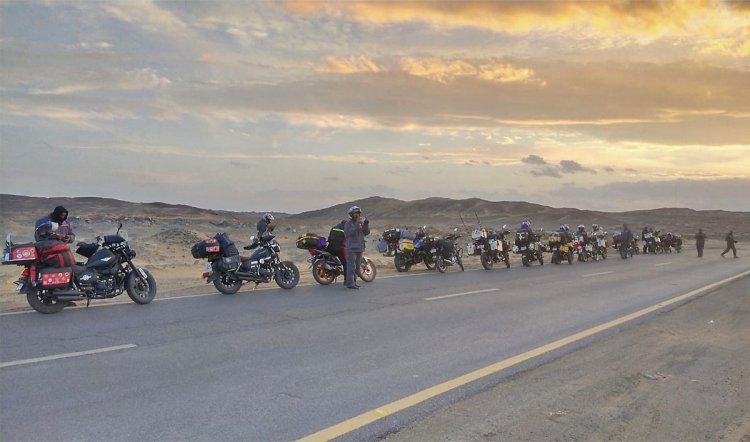 Picture of Pakistani bikers near the Pakistan-Iran border on January 10, 2023
Group leader and chairman of the Cross Route Club, Mukaram Tareen, told Arab news, "We were planning this trip to perform Umrah by traveling to Makkah from Lahore on bikes from 2019 but due to the coronavirus pandemic our plan could not materialize."
He further said that this journey is self-financed and it will cost about ten lakhs rupees per rider.
These Pakistani bikers have reached the United Arab Emirates (UAE) and now they are on their way to perform Umrah in Makkah.
"We reached Sharjah, UAE, on Sunday and after spending a week in different Emirates including Sharjah, Dubai, and Abu Dhabi, we will enter Saudi Arabia on January 22 via the Al Batha border," the leader said.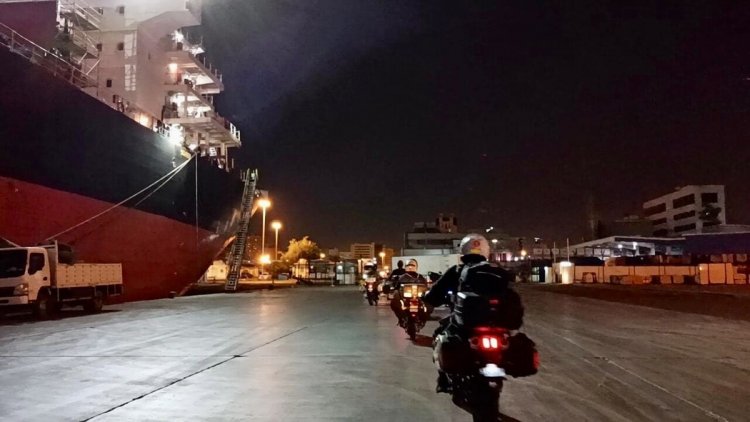 Pakistani bikers entering Sharjah, the United Arab Emirates, on January 15, 2023
"We will visit Riyadh, Al-Rawdah, Taif, Makkah, Medina, Duba, Tabuk, and different places on the coastal highway," he added.
According to the leader of this biker group, their aim is to promote the soft image of Pakistan and clear misconceptions by interacting with the people of these countries. He called this religious journey, Safar-e-Noor: A journey of light.