Lahore at High Risk of Urban Flooding as Monsoon Rain Batters the City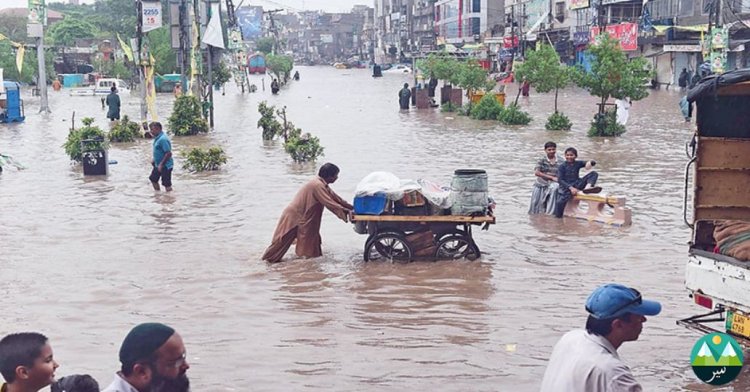 The recent monsoon spell in Lahore has revealed significant flaws in the city's urban planning, setting a new record for the highest rainfall ever recorded in the provincial capital. Starting at approximately 4 AM today, the relentless heavy downpour inundated nearly every part of the city.
According to the latest data from the Monsoon Control Room located in the WASA Head Office in Lahore, Lakshmi Chowk received a staggering 279mm of rainfall thus far. Other areas affected include Nishter Town with 277mm, Gulshan-e-Ravi with 268mm, Qurtaba Chowk with 265mm, Johar Town with 265mm, Johar Town with 255mm, and Tajpura with 245mm.
Unfortunately, the excessive rainwater flooded roads and streets across Lahore, significantly impeding the daily activities of commuters and motorists. Moreover, the heavy rainfall resulted in widespread power outages as over 200 feeders of the Lahore Electric Supply Company (LESCO) tripped, plunging numerous areas into darkness.
According to the Pakistan Meteorological Department (PMD), the forecast for the coming hours predicts rain accompanied by wind and thundershowers in Kashmir, Gilgit Baltistan, Khyber Pakhtunkhwa, Islamabad, the Pothohar region, upper and central Punjab, and Northeast Balochistan. Additionally, isolated heavy rainfall is expected in upper Punjab, Islamabad, Kashmir, and Khyber Pakhtunkhwa within the next 24 hours.