Where to Eat Nihari in Lahore? The Top 6 Places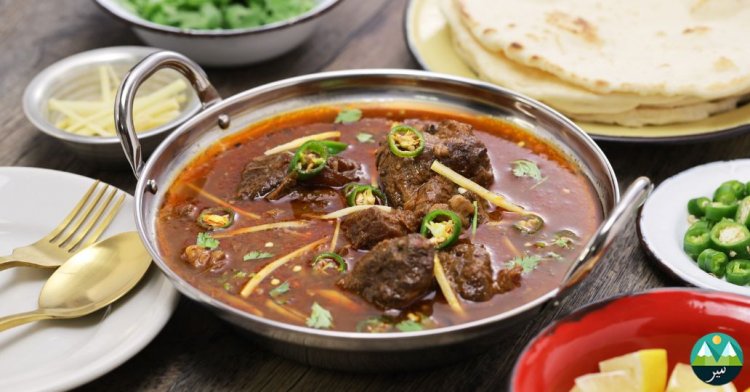 When it comes to delectable Pakistani cuisine, Lahori Nihari holds a special place in the hearts and taste buds of food enthusiasts. This flavorful dish, with its rich, slow-cooked meat and aromatic spices, has become a beloved staple of Lahori culinary culture.
Where to Eat Nihari in Lahore?
If you're a fan of this mouthwatering delight or eager to try it for the first time, join us as we explore the best places in Lahore to savor the authentic and scrumptious flavors of Nihari.
Waris Nihari House:
A favorite among Lahoris, Waris Nihari House is a hidden gem nestled in the bustling streets of Old Lahore. Their Nihari is prepared with the utmost care, using a secret family recipe that has been passed down for generations. The rich and aromatic flavors of their Nihari are sure to leave you craving for more.
Haji Sahib Nihari Waly
Haji Sahib Nihari Waly is a must-visit destination for those seeking an unforgettable Nihari experience. This iconic eatery has gained a stellar reputation among locals and food enthusiasts for its delectable Nihari that captures the essence of Lahore's culinary heritage.
Mohammadi Nihari House:
For a taste of Nihari that is infused with history and tradition, head to Mohammadi Nihari House. This legendary eatery has been serving its signature Nihari for over a century. The slow-cooked meat, paired with their secret blend of spices, creates an unforgettable flavor that has stood the test of time.
Sabri Nihari:
Sabri Nihari, situated in the lively neighborhood of Lakshmi Chowk, is a go-to destination for Nihari lovers. Their rich and flavorsome Nihari, prepared using traditional recipes, has garnered a loyal clientele who keep coming back for more.
Chit Chaat:
Chit Chaat located in Jail Road, Lahore offers a unique twist to the traditional Nihari, infusing it with its signature flavors and spices. The result is a tantalizing blend of rich, aromatic gravy and tender meat that will leave your taste buds craving for more.
Dogar Restaurant
Located in the heart of Lahore, Dogar Restaurant is a hidden gem that has been delighting Nihari enthusiasts for years. At Dogar Restaurant, their Nihari is prepared with a meticulous blend of spices, slow cooked to perfection, and simmered for hours to achieve a rich, aromatic gravy. The tender and succulent meat melts in your mouth, offering a truly satisfying dining experience.
Conclusion:
Lahore, with its rich culinary heritage, offers a myriad of options for Nihari enthusiasts. Whether you're a Lahori or a visitor to this vibrant city, exploring the best places to eat Nihari is a must-do experience. From the fragrant spices to the melt-in-your-mouth meat, each bite will transport you to a realm of culinary bliss. So, embark on this flavorsome journey and treat yourself to the finest Nihari that Lahore has to offer.