Luxury Bus service from Islamabad to Chitral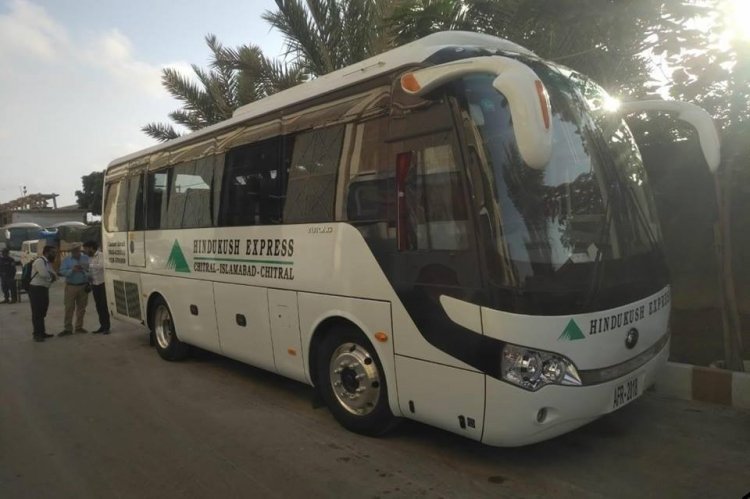 In order to make the long and the tedious journey comfortable, a luxury bus service has been started from Islamabad to Chitral. The service was initially started in 2018 but was discontinued soon on some technical grounds. However, the service with all problem resolved has been initiated again from the 25th of June.
The bus will be fully luxurious, well-equipped with air-conditioning system and comfortable seats. In Chitral, the bus will be available at the "Ataliq Bus Terminal" while in Islamabad it will be available to serve its customers at Shalimar Travels.
Following is the schedule of the bus which will start its journey from both cities at 8 PM.
Departure Time

Arrival Time

Departure Terminal

Arrival Terminal

Fare

8:00 PM

6:00 AM

Islamabad &

Chitral

Chitral &

Islamabad

PKR. 1,850
On inaugural trip which took place on June 26, ten free complimentary seats were reserved for women passengers on first-come basis who had Chitral domicile. The tourists and travelers can contact on the numbers - 03355700800, 03449700113, 03449700024 – for further details and inquiries regarding the bus service.