Intrepid Travel Launches 10 days Trek Pakistan's Karakoram Trip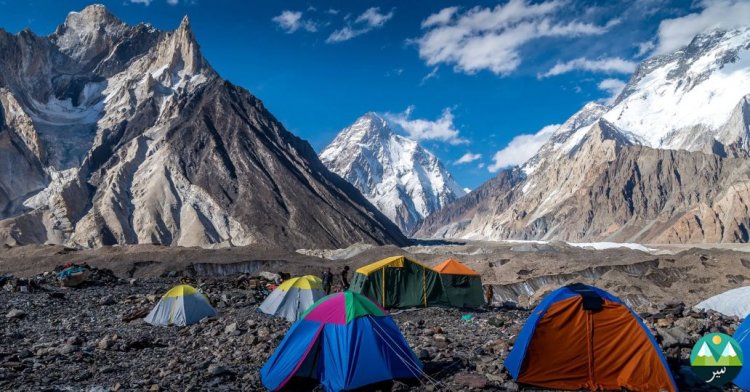 Intrepid Travel recently introduced a new trekking experience in Northern Pakistan that traverses the Karakoram Mountain Range and Nangma Valley. This 10-day expedition, known as the Trek Pakistan's Karakoram Mountains tour, is the third Pakistan-based trip that Intrepid has launched in the last 2 months.
This 10 days trip is a wonderful opportunity for people who wanted to trek in the Karakoram mountains under the guidance of professionals and a welcoming crew. The trip will start from Islamabad and will give you an exclusive chance to learn about the culture of Gilgit Baltistan, enjoy their delicious Balti cuisine, and have a remarkable trekking experience.
We have shared the details of this trip here:
Itinerary
Day 1: Islamabad
Day 2: Skardu
Day 3: Khaplu
Day 4: Hike Kanday to Mingulo Broq
Day 5: Trek the Nangma Valley
Day 6: Nangma Valley
Day 7: Nangma Valley trekking & Shigar
Day 8: Islamabad
Day 9: Islamabad
Day 10: Islamabad
Map: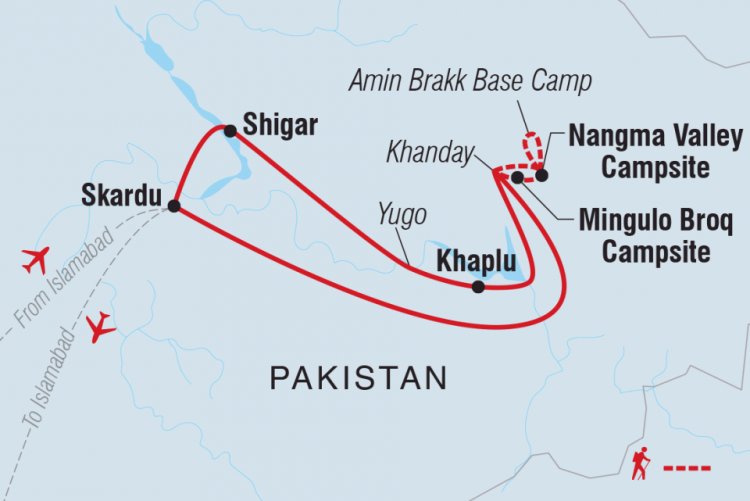 What is included in the Trip:
Meals
Transport
Accommodation
Activities:
Skardu Bazaar walk
Manthal Rock Buddha
Kharpocho Fort
Khaplu Fort Museum
Yugo Village cultural walk
Guided hike to Mingulo Broq
Guided hike from Mingulo Broq to Nangma Valley
Guided hike to Amin Brakk base camp
Live music and dance shows by local Balti people
Guided hike from Nangma Valley to Kanday
Lunch with a local family at Kanday village
Cost:
USD $3,080
Book your slot now at their website: https://www.intrepidtravel.com/en/pakistan/trek-yosemite-pakistan-147717