How to plan ahead of your travel to the northern areas of Pakistan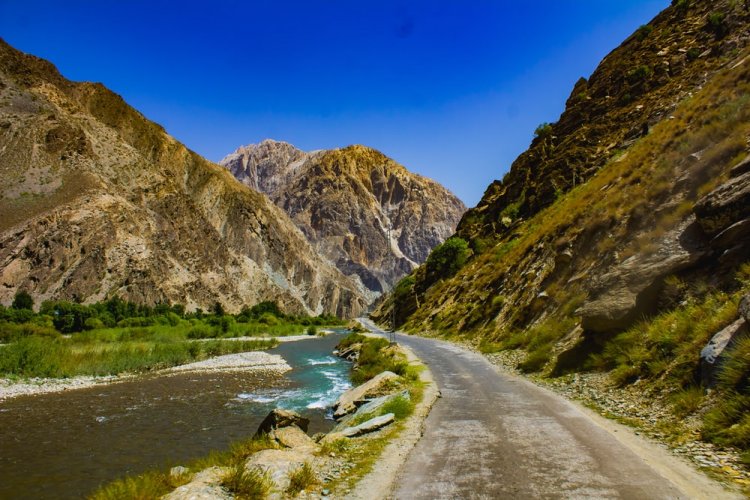 How to plan ahead of your travel to the northern areas of Pakistan
Pakistan's northern areas are truly unlike any other. It is home to some of the most captivating, world-famous mountain ranges with spectacular regions and breathtaking views. Perfect for family vacations and daredevils who are up for some adventure!
If you're planning a trip up north, it is important that you plan ahead of your travel date to ensure you enjoy a convenient and comfortable experience. Here are a couple of tips all travellers must know before heading towards their big trip in the North of Pakistan.
1. Plan your expenses
Any good trip calls for planning your expenses prior to your trip. If you're intending to travel with a rough estimate and budget, it might not do and you may land yourself in some hot water at the last minute. A smarter approach would be to create a precise budget for your overall trip ahead. For instance, consider the number of people who you are travelling with, the number of days involved in your trip, accommodation facilities, the preferred mode of travel, etc. This will give you a close-to-accurate figure on how much you should be spending on your trip to the north.
2. Book your flights in advance
A common mistake is booking your flights at the last moment. If you are travelling from somewhere distant in Pakistan such as Karachi or from overseas, be aware that ticket prices always go up at the last moment. Be sure to have your tickets booked beforehand so you don't have to account for a hefty travel expense.
3. Consider domestic travel
If you've reached your destination by air, bus or train and are intending to go further ahead, you will need assistance in terms of domestic travel. Hiring an experienced, local van service to transport you around could be a great and cheap way for you to witness more places and will allow you to enjoy your trip to the fullest.
4. Narrow down your options for travel
Depending on how long your trip is if you are short on time, we recommend narrowing down the options you would like to visit up north. Pick some of the close-by areas that you can reach in minimal time durations to cut down time spent commuting.
5. Make arrangements for accommodation
Get in touch with the locals in the area, or consult a friend who had previously visited the North, they should be able to guide you on some decent accommodation options. After you have found the right place to stay, be sure to book it in advance or you might miss a slot, especially if you'll be travelling in-season.
Keep these few tips in mind whenever you're travelling to the North of Pakistan and we bet you'll enjoy a smooth, hassle-free trip every time. If you'd like to know more keep in touch with Sayr as we share some of the latest tourism updates, that could be essential for your next trip.