Here's why you should be spending your next vacation in Pakistan!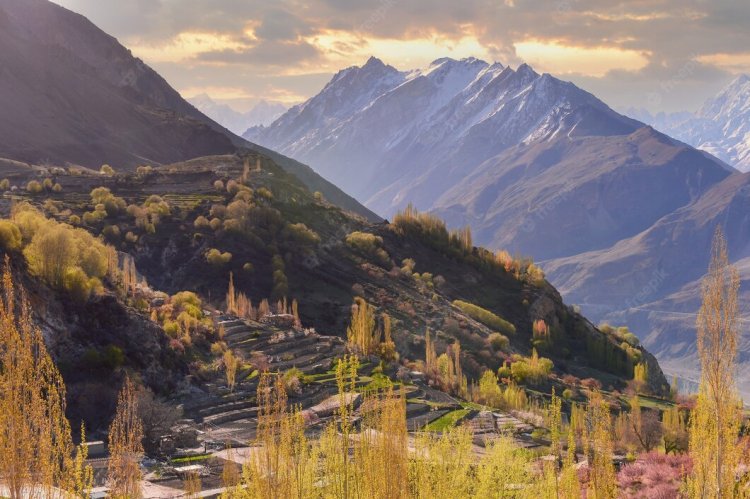 Here's Why You Should Be Spending Your Next Vacation in Pakistan!
Pakistan is among the world's most exciting countries. This is since it encompasses a diverse range of civilizations from a wide range of cultural communities inside its hilly bounds on one hand and desert sands on the other.
Wherever they dwell in the northern mountainsides or the southern desert areas, every ethnic community brings with them age-old customs, interesting civilizations, a wide range of foods, vibrant clothing, and fascinating mythology, resulting in a place of unparalleled individuality.
Visit the North of Pakistan and experience the magnificence of its beautiful scenery, and the unique parts of its rich history, which will ensure that it is an adventure you will never forget.
Environmental Attractions
Pakistan is known for its scenic beauty since it encompasses a wide range of geological events, ranging from rolling green hills in the south to soaring mountains in the north. It has large plains as well as rivers, and oceans when we approach the Sindh region, plus lastly huge deserts, rendering it a veritable treasure trove of Mother Nature's offerings. Another of the reasons the environment stays so fascinating is that much of it has been left in the most original state. Let's also not overlook that Pakistan is home to 5 of the world's tallest and also most magnificent ranges.
Diverse Culture
Pakistan is divided into four provinces, each possessing its distinct heritage, customs, accent, unique culinary as well as the artistic palette. This multiculturalism derives from demographic variables, which have far-reaching and long-lasting consequences for the overall society. If you travel throughout the country, moving into every region is nearly like visiting a new nation, with distinct differences in the manner individuals appear, clothe, talk, as well as to conduct themselves.
Food from The Past
Pakistani cuisine is known for its expert utilization of a variety of seasonings and herbal products. Every classic cuisine is a unique creation whose formula has been passed down through the years to ensure that it possesses the correct flavor. The country also is recognized for its distinctive desserts known as 'Mithai,' which are sweets produced with traditional ingredients and covered with a variety of nuts. Considering Pakistan is recognized for its farming, you can expect to sample natural fruits and veggies that you can hardly imagine.
The Exceptional Hospitality
Anyone visiting from another country will be delightfully astonished by how welcoming the natives are to their visitors. Anybody who gets in your way, if you seem to be in any of its big cities or traveling in the Northern parts, will inform you everything you want to learn about the place, and the discussion will inevitably conclude with them asking you to their home for tea or dinner. There's hardly anyone who would not propose a viewing tour of the region where they are vacationing so that they might see most of the distinctive views that are unfamiliar to visitors.
Sports Enthusiasm
Cricket & polo are the major sports in this country, having cricket and polo becoming the most popular. Shandur, the world's tallest elevation polo field, hosts several of the most renowned polo games on the planet.
Pakistan might be the most unique and appealing destination to visit and go to; there's too much to uncover in this nation of limitless potential, unlimited adventure, limitless thrill, as well as limitless warmth.