Saif-ul-Maluk: The Lake of Fairy Princess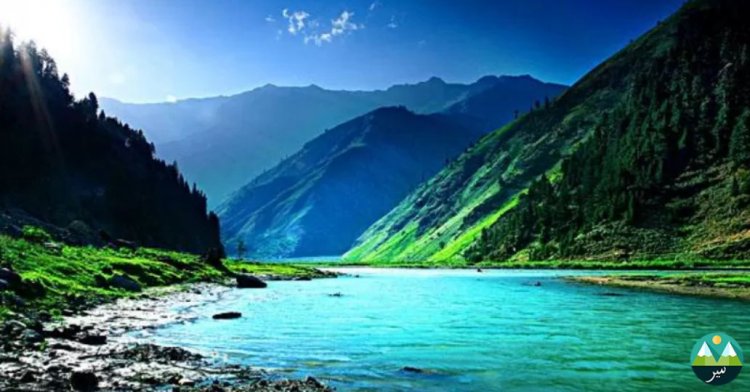 Saif ul Malook Lake is a majestic lake located in the Kaghan Valley of the Mansehra District in the KPK province. It is one of the most popular tourist destinations and is known for its stunning beauty and the glaciers that surround it.
Location:
The lake is situated at an elevation of 3,224 meters above sea level. It is approximately 10 kilometers in length and 2.3 kilometers in width. The lake is fed by glacial water and is known for its crystal-clear blue water, which reflects the surrounding mountains and adds to its beauty.
The lake is surrounded by a variety of flora and fauna, including pine trees, Himalayan snowcocks, and ibexes. The area around the lake is also home to several small villages, including Naran, which is also a popular tourist hub.
Romantic Legend behind Saif-ul-Malook Lake:
According to the legend, Saif-ul-Malook was an Egyptian prince who fell in love with a fairy princess named Badi-ul-Jamal.
The story goes that one day, Saif-ul-Maluk had a dream about a beautiful fairy princess, and he immediately fell in love with her. He searched for her far and wide, until a saint met him who gave him a Sulemani cap, telling him that this cap will take the prince to his desired place. At last, he reached the lake that now bears his name. It was here that he finally met Badi-ul-Jamal, and they fell deeply in love.
After talking to Badi-ul-Jamal, Saif came to know that she was trapped in a castle at Koh Qaf by Safaid Deyo (white giant) for a decade. Deo Safed also wanted to marry Badi-ul-Jamal. He tried to capture her by conjuring up a storm, but Saif fought against him and eventually defeated him.
After the white giant's defeat, Saif and Badi-ul-Jamal were reunited and lived happily ever after.
This romantic legend has become a part of the culture and folklore of the region, and it continues to attract tourists from all over the world. The stunning beauty of Saif-ul-Malook Lake, coupled with the magical story behind its creation, makes it a popular destination for travelers seeking adventure, romance, and natural wonder.
How to Reach There:
The lake is accessible by road and can be reached by a 4x4 vehicle from Naran. Visitors can also hike to the lake, which takes approximately 4-5 hours.
Best time to Visit:
The best time to visit the lake is during the summer months, from June to September, when the weather is pleasant and the lake is free of ice.
Things to do There:
1. Take a boat ride:
One of the best ways to enjoy the lake is to take a boat ride. You can rent a paddle or motor boat to explore the crystal clear waters of the lake.
2. Go hiking:
Saif ul Malook is surrounded by breathtaking mountains, and there are several hiking trails that you can explore. The most popular trail is the one that leads to the lake from the base camp.
3. Camping:
Camping is a great way to experience the beauty of Saif ul Malook. You can set up your tent near the lake and spend the night under the stars.
4. Enjoy local food:
The area around Saif ul Malook is known for its delicious local cuisine. You can try out traditional dishes like chapli kebab, dum pukht, and biryani.
In conclusion, Saif ul Malook is a must-visit destination. The lake's crystal-clear water, surrounded by breathtaking mountains, provides a perfect retreat from the hustle and bustle of city life. Whether you want to explore nature, relax and unwind, or indulge in outdoor activities, Saif ul Malook is an ideal destination that offers something for everyone.