A Complete Guide to Obtaining NICOP for Overseas Pakistanis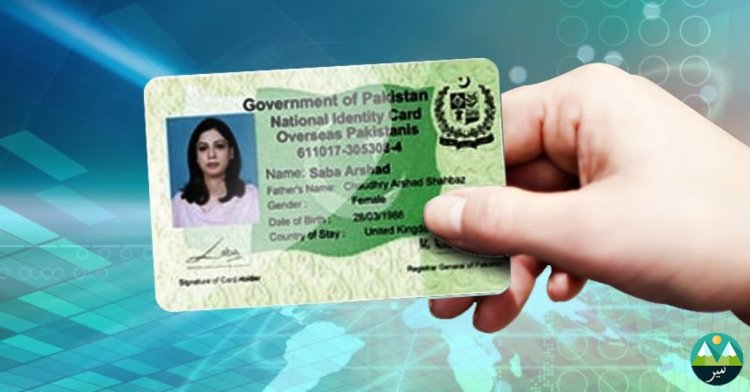 Pakistan has a large overseas population, and many of them are required to have a National Identity Card for Overseas Pakistanis (NICOP). This document serves as a valid identity card and travel document for overseas Pakistanis.
In this article, we will provide a complete guide on how to obtain a NICOP for overseas Pakistanis.
Step 1: Visit the NADRA website
The first step in obtaining a NICOP is to visit the National Database and Registration Authority (NADRA) website. NADRA is responsible for issuing NICOPs, and their website is the best place to start the application process.
Here is the website link: https://id.nadra.gov.pk/
Step 2: Create an account
Once you have accessed the NADRA website, the next step is to create an account. This account will be used to manage your application process, so it is important to provide accurate information.
Step 3: Fill out the application form
After creating an account, you will need to fill out the application form. This form requires you to provide personal information such as your name, date of birth, and contact details. You will also need to provide information about your parents and your current residency status.
Step 4: Upload your documents
Once you have filled out the application form, you will need to upload your supporting documents.
Documents Required:
Original CNIC
Original/Photocopy of Passport.
Photocopy of CNIC of any blood relative.
Step 5: Pay the fee
After uploading your documents, you will need to pay the fee for your NICOP. You can pay the fee online using a credit or debit card.
Fee:
Normal (31 days): USD 39
Urgent (23 days): USD 57
Executive (7 days): USD 75
This fee may vary depending on the country you are living in.
Step 6: Submit your application
Once you have paid the fee, you can submit your application. NADRA will review your application and may request additional information or documents if necessary. If your application is approved, your NICOP will be sent to your registered address.
In conclusion, obtaining a NICOP for overseas Pakistanis is a simple process that can be completed online. By following the steps outlined in this article, you can ensure that your application is processed quickly and efficiently. Having a NICOP is important for overseas Pakistanis, as it serves as a valid identity card and travel document.